Techniques - Rescuing
[Do Not Use]DK Publishing
2/07/2014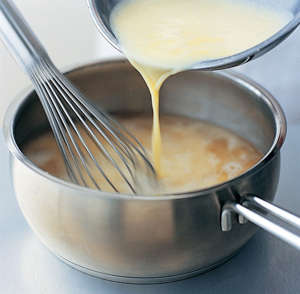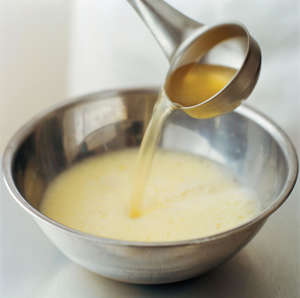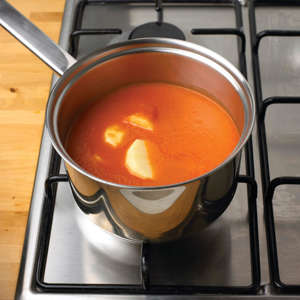 Rescuing

There's no need to worry if your soup hasn't turned out quite as you had intended—even the most accomplished cook occasionally produces a dish that's less than perfect.
Whether you are unhappy with the finished consistency or think the soup is too highly seasoned, here are some quick fixes to set things right.
Too thin
There are a number of ways you can thicken a soup that's too thin. You could whisk in a paste of butter and flour or a mixture of eggs and cream (as here). Or, you could add some starch in the form of rice flour, all-purpose flour, or cornstarch blended with water (for more details, see Thickening). Another option is to stir in a few instant potato flakes or a little instant oat cereal.
Too thick
Depending on the liquid you've used to produce the soup, thin it with a little stock, milk, or water. Once the soup has reached the desired consistency, taste it, season, and reheat gently.
Stringy or lumpy
Even a soup you've processed in a blender can turn out lumpy or stringy. Ladle it into a fine sieve, then use the back of the ladle, a wooden spoon, or a pestle to push the ingredients through. Reheat gently before serving.
Too salty
If you only ever add salt toward the end of cooking and use homemade stock that's unseasoned, the chances of your soup being too salty are slim. But, if it is, there are a couple of things you can do. Add a couple of raw potatoes cut in half and simmer the soup gently until they're cooked, then remove and discard them before serving. Alternatively, add a little sugar and, if the soup is also too thick, some cream, milk, or water.