The Beer Book - Introduction
[Do Not Use]DK Publishing
2/07/2014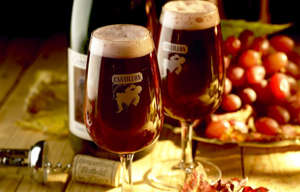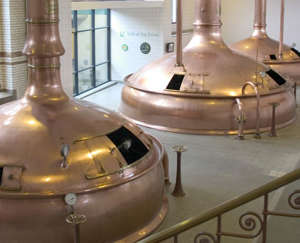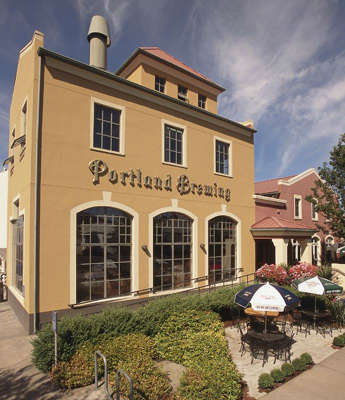 Introduction

This guide is all about beer—the best long drink in the world. It is a drink that has changed and civilized us, yet too often we think that a beer is just a beer—a standard product of our industrial society. Beer is a product of the land, however, made with wonderful natural ingredients. It is the art, craft, and science of the brewer that turns these ingredients into beer.
This guide is an adventure—a journey through a fascinating world of flavors, colors, and aromas. On this expedition into the world of beer, we spend time in the new world of brewing in the United States, then travel through the great brewing nations of Europe—Germany, the British Isles, Belgium, and the Czech Republic. We also visit countries more often associated with their viniculture, such as Italy and France.
For a beer enthusiast, trying to imagine a world without beer is like trying to imagine a world without a sky or the stars above. It is a normal part of human life for so many of us that it can all too easily be taken for granted. But we shouldn't do so. Beer is one of the oldest and most popular drinks known to man. It is thought that about 10,000 years ago, in the Middle East, nomadic peoples began to grow and harvest grain and set up settlements near the fields. Some archeologists believe the reason man did this was to make beer.
Early brewing
The first records of brewing are in the Middle East in Mesopotamia with the Sumerians 6,000 years ago. At least 3,000 years before the Christian era, an intoxicating drink, made from grains, was providing nutrition to people in Egypt. The writings of the Roman historian Pliny record that a fermented drink made from corn and water was drunk regularly across much of northern Europe. As well as enjoyment, there was a religious side to early brewing, and around the world today in tribal communities there are still ceremonies where an ancient form of beer is drunk.
Beer today
The beer industry has two faces, one traditional, the other young and vibrant. Both can be found within this guide. We should not decry the older industry—it has helped shape the way it is today. The older industry gave us refrigeration, science, and marketing—which is why we celebrate here the beers from breweries such as Anheuser-Busch InBev, Carlsberg, Heineken, and SAB Miller. They have elevated brewing from serendipity to an art and a science, and their creations are rightly found within this guide. The young brewing world is a fascinating and dynamic one, and gets due attention here, too.
The United States
The US is the new world of beer. From Alaska to the Mexican border, American brewers are pushing at boundaries as never before. They brew darker beers, bitterer beers, and hoppier beers than can be found anywhere else.
At the Dogfish Head Brewery in Delaware, founder Sam Calagione is brewing "off centered ales for off centered people." His beers use unusual ingredients or "extreme" amounts of traditional ingredients. White Muscat grapes, honey, saffron, liquorice, chicory, and coffee have all been added to the kettles.
At the Alaskan Brewery in Juneau, each of the beers emphasizes its regional roots. Its Smoked Porter uses malt smoked with alder at the local fishery. And Samuel Adams in Boston, Massachusetts, continues to push at the boundaries of strength. Utopias, at 26.5% ABV, just keeps getting stronger.
Brooklyn Brewery's brewmaster, Garrett Oliver, has also taken the pairing of beer with food to new heights. He wants every restaurant to have a beer list to stand proudly alongside its wine list.
Europe
The great brewing nations of Europe still stand tall, with glorious tradition coupled with intriguing innovation. All across Germany, wonderful beer gardens are to be found. Here, brimming liter steins, booming oompah bands, and exuberant celebrations help make the country a beer paradise. In the main, the country's brewing tastes remains very traditional, with even new brewpubs producing pilsner-style beers rather than being innovative. However, the country has more than 15 classic beer styles, ranging from the rauchbier of Bamberg and Nurnberg to Cologne's soft kölsch, served by the blue-aproned köbes, and the acidic weissbier of Berlin.
In the British Isles, Thornbridge is one of a new wave of small breweries. It has rapidly gained a reputation for innovative beers, with an emphasis on extracting exciting flavors from a wide range of ingredients and methods. Flavor is also key to Alastair Hook, brewmaster at London's Meantime Brewery. His Coffee Porter, which is rich with roasted cappuccino flavors, is brewed with fair-trade coffee beans from Rwanda. Beer drinkers in Belgium probably have more choice about which beer to drink than in any other country in the world. From Flanders come pale ales and sour red ales. Add to this the gueuze, lambic, and krieks of Brussels, the country's abbey ales and saisons, and not forgetting its witbier, and the drinker in Belgium is spoilt for choice.
The town of Pilzeň in the Czech Republic plays an important part in the history of beer. Here, in 1842, brewer Josef Groll mastered the art of triple decoction mashing, which created a golden, clear beer. And, as they say, the rest is history, as pilsner is now the world's dominant beer style.
The traditional winemaking country of Italy has more than its fair share of brewing tyros. Indeed, it is not uncommon to find American brewers touring the country's more innovative new breweries, looking for inspiration.
Teo Musso lives in a part of Italy renowned for its Barolo and Barbera wines. At his Le Baladin brewery he produces "his raptures" using wine and whiskey yeasts. One beer, Xyauyu, is oxidized for a year to produce mouth-tingling, sherrylike flavors.
Former homebrewer Agostino Arioli saw the light after a visit to Grenville Island Brewery in Vancouver, Canada. Today, production at his Birrificio Italiano includes Fleurette, a beer brewed with barley, wheat, and rye, and flavored with rose petals. His Tipopils, which is hopped with four hop varieties (Hallertauer Magnum, Perle, Herbsucker, and Saaz), was recently voted the world's best pilsner by Ratebeer.com.
Pacific Rim
In Japan, the Isekaddoya Brewery uses soybean paste and the juice from a native aromatic citrus fruit called yuzu. Even Cabernet grapes can be found in some Japanese brewers' mash tuns and kettles. And Hakuseikan uses wild, airborne yeasts to make a distinctive, Japanese-style lambic.
In Australia there are more than 100 brewers producing an exciting array of beer styles. The family owned Coopers Brewery, which opened in 1862, continues with its exquisite range of cloudy, bottle-conditioned beers, while relative newcomer Little Creatures, in Fremantle, has introduced US-style, hoppy pale ales to the local market.
Beer versus wine
Wine and beer should have equal billing in the pantheon of alcoholic drinks. Yet, wine is treated by many as a cultured drink, while beer is not. The brewer has a trickier task than that of the winemaker, too, for the brewer must extract sweet fermentable sugars from cereal rather than resinous grapes. The brewer garners and unleashes the magic of yeast, which converts the sugar into alcohol, and it is the brewer who adds the fragile hops, with their bouquet of aromas, flavors, and cleansing qualities. The result of all this is that drinkers today can choose from more than 100 different styles of beer, covering every imaginable flavor and color. From the simple notes of grain, yeast, hops, and water, brewers create a symphony of tastes, colors.
We should drink with our eyes and noses before we take a sip to experience the spectrum of colors and burst of aromas. Then, and only then, take a sip and let the beer unleash its flavors on your tongue.
Knowledge is power
With copious tasting notes and features that explain beer styles and the role of key ingredients, this guide provides the information to understand what creates the complexity of vivid colors, aromas, and flavors in beer. This guide presents brewing innovators and creators of some of the world's greatest beers. Beers from many countries are listed, along with information on their alcoholic strength (ABV) and style. It is a companion to a wonderful world in which beer is much more than just a beer. It should encourage you never to ask just for a beer without first considering its style—pilsner or wheat, fruit or an American IPA, Belgian ale or a gueuze?
In 10,000 years we have changed from hunter gatherers to civilized people with rich cultures. Beer was there right at the beginning and has changed with us from "liquid bread" to a sophisticated drink. Whatever the next 10,000 years bring, we can be pretty sure that beer will still be a vital component of the human experience. For there can be few better pleasures—when returning home after a long day at work or just sitting in a favorite bar—than the pleasure of a great beer. But which one? The choice is yours—enjoy the experience.
Tim Hampson