The Cook's Book of Ingredients - Introduction
[Do Not Use]DK Publishing
2/07/2014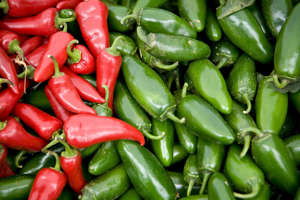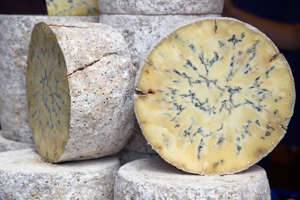 Introduction

In the past twenty years, food lovers and cooks the world over have witnessed the phenomenal growth of a vast global market. It is as if a seemingly constant and burgeoning stream of produce is there for the asking—exotic fruit and heirloom vegetables, rare-breed meat and poultry, remarkable fish and seafood, artisan cheeses and cured meats, rare spices and herbs, authentic sauces and flavorings. The list goes on and more keeps coming, sometimes making us feel like excited children in a candy store.
Since good cooking is about good ingredients, we need the knowledge necessary for making informed choices. We need to be able to recognize quality—ingredients that are the best of their kind, produced with care and pride. We need to know when food is in prime condition, how to store it, ripen it, prepare it, cook it, or preserve it in the most appropriate way. Regardless of where we live, if we are to make the most of this rich global market, we need to be aware that everyday ingredients in one part of the world may seem unusual or exotic in another. If we don't recognize ingredients or know what to do with them, we are likely to pass over items that could enrich our culinary repertoire. The Cook's Book of Ingredients provides the in-depth information you need to do all this and more. It will fascinate and inform beginners and experienced cooks, professional chefs, passionate foodies, and even the mildly curious whose interest has been kindled by the sheer wealth of produce available.
Every page of this guide reveals an ingredient that simply must be tried, or a new piece of information about a familiar ingredient. Space is devoted to lesser-known regional items, with foods such as beremeal and biltong given the same attention as chicken and cheese. For every ingredient, there is a short introduction describing provenance and seasonality, together with insider information on how to assess quality and freshness, and clear explanations of how best to prepare and cook the ingredient. Following this are recommendations for flavor pairings with compatible ingredients that will open the mind of even the most accomplished cook.
The content includes more than 200 classic recipes, distinctly regional but well known the world over, chosen to showcase a particular ingredient and to help you explore its flavors further. These are classic recipes from around the world in which the ingredient is star.
This colossal culinary encyclopedia has been produced by a team of expert food writers, chefs, and connoisseurs, backed by worldwide regional consultants. Photographers have traveled the globe to far-flung food markets, from Barcelona's Boqueria to San Francisco's Ferry Plaza to Tokyo's Tsukiji in search of the very best ingredients to illustrate the content. Their work is shown in 2,500-plus photographs of a complete spectrum of foods: fish and shellfish; meat, poultry, and game; vegetables; herbs; spices; dairy and eggs; fruits; nuts and seeds; grains; rice; pasta; and noodles, oils, vinegars, and flavorings.
Had this guide been produced twenty years ago, it would have been a slim volume with fewer photographs. Missing would be some of the exotica that long-haul travel has made commonplace, along with the melting pot of foods emerging from our increasingly multicultural society. Fewer pages would be devoted to the wealth of fresh produce that modern harvesting and refrigerated transportation systems have made possible. The content would also be lacking some of the in-depth knowledge and culinary expertise that the internet makes so speedily accessible.
In the 80s and 90s, supermarkets ruled the roost; decades later they remain the essential one-stop shop for many of us in the West. That said, our growing passion for food has been matched by a significant rise in delicatessens, butchers, fishmongers, greengrocers, farm shops, and farmers' markets. Their shelves are packed with produce, much of it in season and locally grown, opening up yet more choices. Mail-order food companies are increasing, too. We can order every imaginable ingredient, from exotic spices and heirloom beans to foie gras and oven-ready squirrel, by e-mail or phone—though this rather misses the sensory pleasure of looking, touching, and smelling to evaluate what is on offer.
The time has never been better for the curious cook. Every day the pantry grows, with foods that were previously geographically or culturally isolated now being shared at tables around the world. With this unprecedented abundance, we can return from our travels, inspired by the food we have eaten, and create the same dishes at home—from an aromatic Thai curry or spicy Mexican mole to Spanish paella or Hungarian goulash. Whether we live in Dallas or Dijon, Adelaide or Alaska, we can also take the opportunity to look at our own traditional recipes with fresh eyes, and perhaps give them a modern twist with a new ingredient.
Alongside this expansive global mindset is a deepening concern for the environment, responsible animal husbandry, and a fair return for food producers. Worldwide food scares of the last two decades have made many people think deeply about the provenance of their food, particularly meat and poultry. Responsible cooks are becoming increasingly aware of depleted fish stocks and the importance of sustainable fishing. In the Western world, those who are able are increasingly opting for locally produced food, in a well-intentioned attempt to support farmers and artisan producers, and reduce food miles. Growing-your-own and making-your-own are becoming key parts of the food culture. School gardens and land set aside for community food production are on the rise in urban areas from Cuba to Australia, and in many parts of the US and Europe. The last five years have seen a renaissance in bread-making, cheese-making, pickling, and preserving in countries where these traditional skills are not necessarily a feature of everyday life.
As this complex and exciting food culture unfolds, the home cook's need for practical information has never been greater. The Cook's Book of Ingredients more than meets this need. It takes you on a fascinating journey, opens your eyes to the vast global pantry, and provides you with all you need to know to choose the best ingredients. The content is a superior resource that delivers on every level, enabling you to shop with authority and cook with confidence.