The World of Wine - 20th Century & the New Millennium
[Do Not Use]DK Publishing
2/07/2014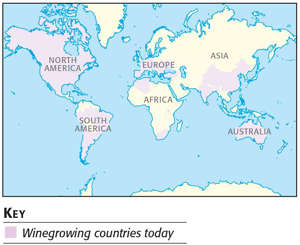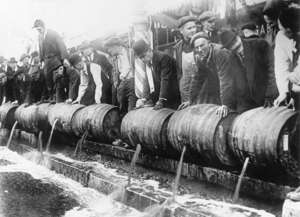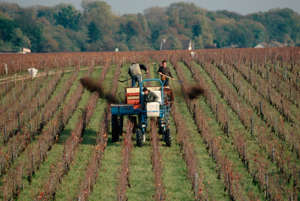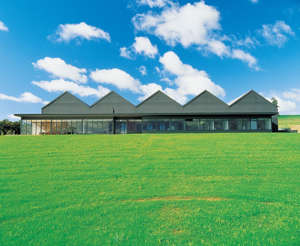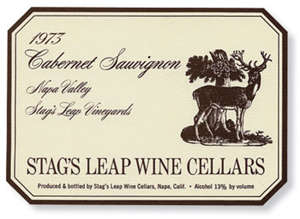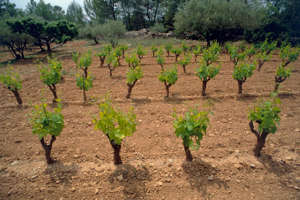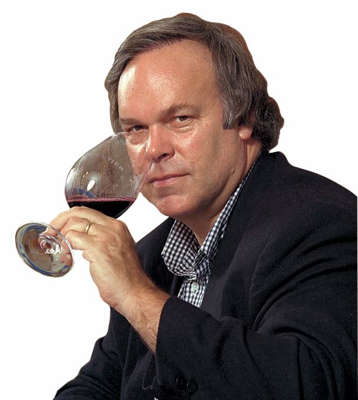 20th Century & the New Millennium

The 20th century has seen major technical advances in both winery and vineyard. The 1970s witnessed the discovery that the New World could compete with the "classic" European regions in producing top-quality wine. At the same time, bulk production forced a drop in quality, but the 1980s and 1990s brought technical advances. The new millennium heralded better quality and reliability than ever before.
Prohibition in the US
Bottles of wine were systematically destroyed at the start of Prohibition in 1920; over the next 13 years, the US wine industry virtually ground to a halt and did not recover until the 1960s.
Over-the-row vine tractor
Vineyard technology hit its stride in the 1960s with the introduction of machines able to straddle vines in order to spray, prune, and harvest. This made night harvesting and bulk vine-growing possible.
Promoting wines
Ever more elaborate advertising has been used to promote wine since this 1930s poster for champagne. Effective tools for generating sales have included the addition of a back label to describe the wine, and the use of grape names on the front label.
Modern super-winery
The New World saw the advent of super-wineries with stable climates and extensive space, such as New Zealand's Montana, that churn out millions of bottles per day. These factories offer wines that are affordable to all.
The rise of the boutique winery
Small-scale winemaking enables growers to concentrate on an individual vineyard and create wines that are terroir-focused. They have become important for quality wine production.
Paris tasting, 1976
In a blind tasting that included cru classé bordeaux and California Cabernet-based wines, judges surprised themselves, and the world, by giving an American wine first place. A huge boom of confidence in New World wines followed.
Progress in the vineyard
In the 1990s came the realization that fine wines are a result not only of good winemaking but also of care in the vineyard. Pruning to ensure low yields, keeping the vine in balance with its environment, and organic/biodynamic viticulture encourage quality results.
Wine critics
Commentators on wine are a modern phenomenon. Not only do they aid the public's understanding of a complex and changing subject, but the most influential (such as US writer Robert Parker receive such an avid following that even the lightest praise can send prices of a wine skyrocketing. Opponents argue that wine is a matter of taste, as everybody's perception of aroma and flavor differs. Reliance on one critic's view severely limits the potential to enjoy wine and discover new flavors; an unbiased approach is better.
Timeline19001914–18
World War I and subsequent depression has dampening effect on the wine industry
1920
Prohibition in the US forbids the use of wine except for religious and medicinal purposes; industry slow to bounce back on repeal in 1933
1935
First AOC legislation passed in France, controlling yields, origin, minimum alcohol, methods of growing grapes, and winemaking
1940–45
World War II increased pressure on wine industry
19501950s
Technological advance hits vineyards: tractors for tending vines; sprays for more effective disease control, and more sophisticated clonal selection
1950s
Improvement in quality of tap water across Europe sees wine becoming even less of an everyday item
1957
Max Schubert makes "the first great Australian wine": Grange Hermitage
19601960s
Varietal revolution begins to bring accessibility to wine—labeling wine with its grape variety blows away smokescreen
1963
Italy perfects its own appellation system (DOC/DOCG): Goria's Law
1964
Big-business wine begins in US with the birth of the Gallo Brothers' empire, making wine for the mass market
1966
Napa Valley becomes the first American prestige appellation, with the founding of Robert Mondavi Winery
19701970s
Bag-in-box wine in Australia set to rival beer; thus begins the advent of bulk-made Australian wine
1976
Paris tasting establishes quality of New World wine when Californian wine beats a French one
19801980s
Government-sponsored vine-pull programs see poor bulk-producing vinestock ripped out in favor of high-quality vines
1981
Émile Peynaud revolutionizes winemaking with his book setting out the importance of temperature-controlled fermentation
1980s/90s
Small boutique wineries in the New World increase push toward quality winemaking
20002000
Top-class vintage in Bordeaux heralds the prime of the "marketing" era of wine