The World of Wine - The Golden Age
[Do Not Use]DK Publishing
2/07/2014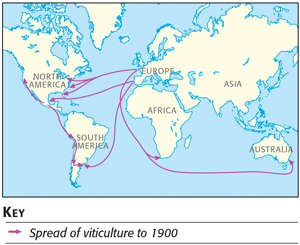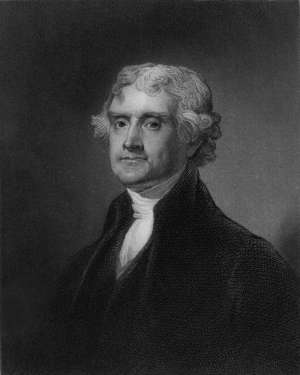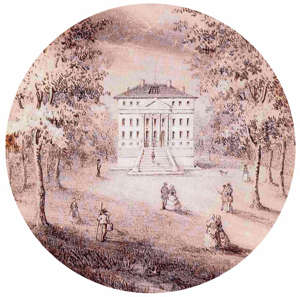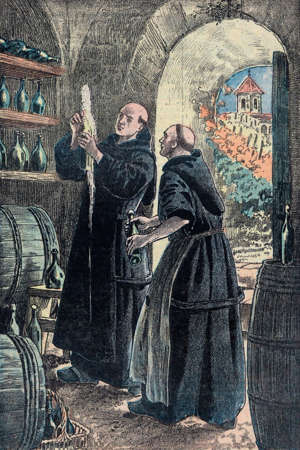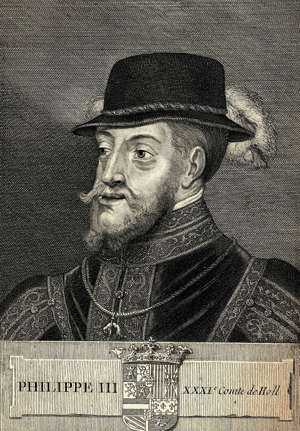 The Golden Age

The 1500s–1800s were a period of development and adventure in the history of wine. The Americas, South Africa, and Australia opened up for vine-growing, while in Europe, skills were being perfected for making sweet, sparkling, and fortified wines. The discovery of stronger glass for bottles and subsequently cork to seal them revolutionized how wine was stored. The classic wines of Europe could now be aged to perfection.
Thomas Jefferson champions wine
Following his time as US ambassador to France (1784–9), Jefferson brought many vines back to the United States. As president, he reduced wine taxes and spared no effort in promoting winegrowing in his own country.
French ships arrive in Florida
Refugee French Huguenots arrived in Florida in 1562 and settled in by cultivating vines. They were later expelled by Spanish settlers, who almost certainly also grew vines and made wine here.
Bordeaux Château
When Bordeaux wines were classified in 1855 (under Napoleon's instruction), the word "château" bore little importance. Thereafter, the prestige and grandeur of the château buildings and estates, such as Margaux, grew and grew.
Origins of sparkling wine
The father of champagne, Dom Pérignon spent much of his life trying to avoid making sparkling wines (since he perceived the sparkle to be a flaw), but he knew how the fizz got there. By the time sparkling wine became fashionable (he was 60), his knowledge had become invaluable.
South Africa's first vineyards
Jan van Riebeeck, a Dutch doctor, first brought vines to South Africa's Cape in 1655; he rightly felt that the climate and landscape would be as suitable as Europe's. After a shaky start, Dutch commander Simon van der Stel revolutionized wine production with vine trials at his estate in Constantia, which was established in 1686.
Bottles for every wine
By the early 1700s, glass was strong enough to be used for transporting, storing, and aging wine. Factories sprang up everywhere, and bottles became widely available.
Phylloxera Vastatrix
Despite its innocent appearance, Phylloxera vastatrix is the insect that caused wholesale devastation of the wine industry in the late 19th century. By attacking vine roots, it wiped out swaths of vineyards at a time, first in England and southern France, then the Rhône Valley and Bordeaux, until in the 1880s, yields in France had almost halved. From France, it swept through Spain, Italy, Portugal, and Greece, where, due to the cost, many vineyards were never replanted. Even today, the only method of addressing phylloxera is to graft European vines onto resistant North American vine rootstock.
Timeline1500c. 1520
Vines established in Mexico
c. 1540
Vineyards planted in Chile
1557
Argentinian vineyards are established
1568
Spanish settlers are probably first to make wine in North America
1597
Don Lorenzo Garcia establishes a winery in Mexico by direction of Spanish King Philip II; Parras de la Fuente winery still operates today
16001630s
First modern wine bottles are created in Newcastle, England
1655
First shipment of vines arrives in Cape Town, South Africa
1660s
Sauternes area of Bordeaux begins producing sweet wines
1679
English parliament bans French wines; Portuguese wine exports to England skyrocket
1680s
English merchants reach the upper Douro Valley of Portugal and discover the forerunner of modern port
17001703
Methuen Treaty between England and Portugal ensures lower taxes on Portuguese wine (port) than French
1769
Monastic vineyards established in San Diego, CA
1788
Captain Arthur Phillip brings vines to New South Wales, Australia
18001820
Viticulture reaches northern California
1821
Dom Pérignon credited with the invention of champagne
1840
Two-fifths of English imports are of sweet sherry
1850s
Outbreak of powdery mildew reduces yields in French vineyards
1863
First reports of infestation of phylloxera; effects on European vines are devastating.
1881
Program of grafting French vines onto American rootstock discovered as effective defense against phylloxera