Tops and Bottoms - Canapes
[Do Not Use]DK Publishing
2/07/2014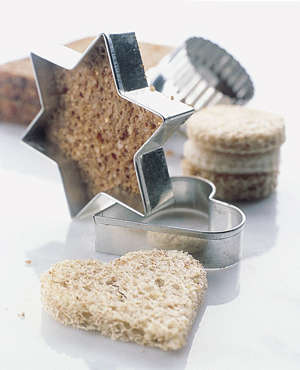 Canapes
Makes 20
7 thin slices bread
Essential equipment: 2-inch fluted pastry cutter
Cut bread slices into 20 rounds with the pastry cutter.
Think ahead
Prepare up to 1 day in advance. Store in an airtight container.
Cooks' note
We urge you to look beyond white and whole-wheat bread for canapé bases; the wealth of specialty breads now available offers a shortcut to simple but flavorsome canapés. Also try using different shaped cutters—another easy but surefire way to add instant appeal.