US - Boscos
[Do Not Use]DK Publishing
2/07/2014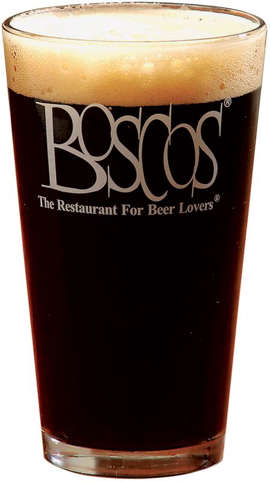 Boscos

Various locations
www.boscosbeer.com
Since 1992 this brewpub chain has been a leader in promoting greater knowledge of beer in the mid-south. Its pubs feature English-inspired cask-conditioned ales, with customers invited to participate as cellermen.
Brewing secret
Flaming Stone's brewing process involves red-hot chunks of granite being plunged into the wort to caramelize the sugars.
Flaming Stone Beer
beer style: Steinbeer
alcohol content: 4.8% ABV

Brewed in the manner of German stein beers. Caramel, toffee, and nuts throughout. Smoky, dry finish.
Hefeweizen
beer style: Hefeweizen
alcohol content: 4.8% ABV

Classic bubblegum and banana nose; softer fruity (more banana) and creamy flavors, with underlying spices including light clove notes.