US - Brooklyn
[Do Not Use]DK Publishing
2/07/2014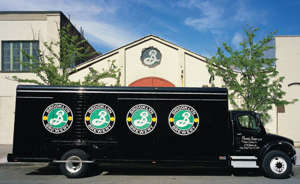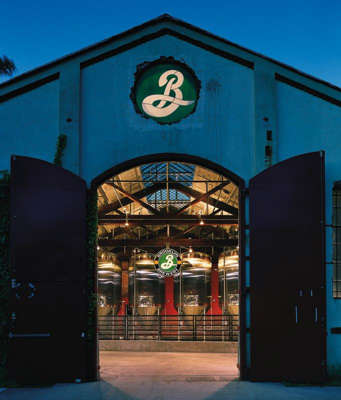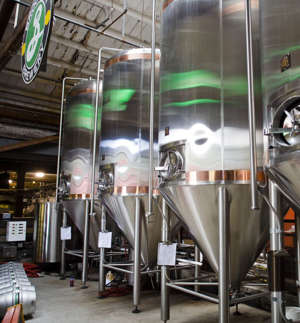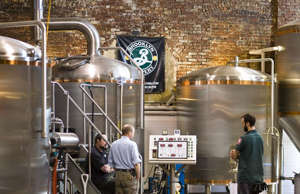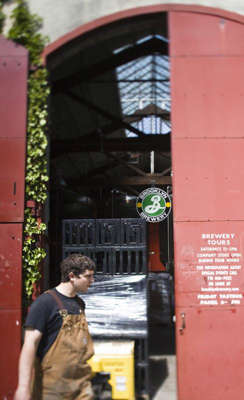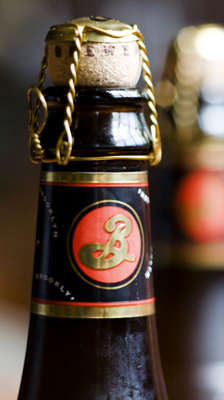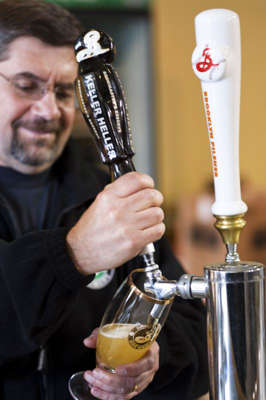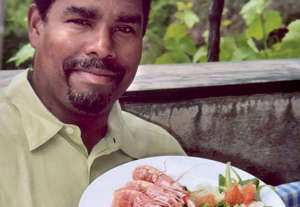 Brooklyn

1 Brewers Row 79 North 11th Street, Brooklyn, NY, 11211
www.brooklynbrewery.com
While Brooklyn Brewery pays homage to New York's rich brewing history, it is very much a 21st-century business, and occupies New York's first commercial building to derive all of its electricity from wind power. The brewery's bottled beers are made under contract in upstate New York, while brewmaster and well-respected industry spokesperson Garrett Oliver regularly produces seasonals and a reserve series at the brewery, sold on draft throughout the region.
Brewing secret
The brewery has installed a bottling line for 750 ml Champagne-style corked bottles, creating a line of Belgian-inspired ales.
Brooklyner Weisse
beer style: Hefeweizen
alcohol content: 5.1% ABV

Effervescent and banana-fruity from the start, backed up with spices, hops and gentle clove notes.
Brown
beer style: Brown Ale
alcohol content: 5.6% ABV

Caramel, chocolate and ripe plums throughout, with minerally undertones and a hint of smoke. A coffee-dry finish.
Local 1
beer style: Belgian Strong Golden Ale
alcohol content: 9% ABV

An explosion of aromas and flavors of fruits and spices, and a complex texture, all brought together with a chalky-dry finish.
Black Chocolate Stout
beer style: Imperial Stout
alcohol content: 10.6% ABV

Pitch black, with a viscous mixture of dark fruits, port, and, of course, bitter chocolate.
The Story of … Brooklyn Brewery
New York was once a vibrant brewing city. Before Prohibition there were around 78 breweries there, nearly 50 of which were in Brooklyn, with its large German community. One area of Brooklyn was known as "Brewers' Row."
All that seemed gone forever when, in 1976, the Schaefer and Liebmann families closed their Brooklyn breweries, the last in the city. They were unable to compete with the rise of light American lagers produced in the Midwest. "What made Milwaukee famous" had put an end to brewing in the Big Apple.
In 1984, journalist Steve Hindy returned from a six-year stint in the Middle East. He had learned much on his travels, including how to home-brew beer in Islamic countries where alcohol was not available to buy. He wanted to develop his passion for brewing great beer so, along with his neighbor, former banker Tom Potter, he set up the Brooklyn Brewery in 1987. His craft beers have since become some of the best-selling draft beers in New York City.
79 North 11th Street, Brooklyn, NY, 11211
Brooklyn Lager
The original brewmaster was Bill Moeller, who developed his recipe for Brooklyn Lager from the notebooks left to him by his grandfather, who was a brewer in Brooklyn at the turn of the 20th century.
The Williamsburg plant
The first Brooklyn brews were produced for them by the Matt Brewery in Utica, and it wasn't until 1996 that Brooklyn had its very own brewery.
A growing market
Led by companies such as the Brooklyn Brewery, the US has the most vibrant beer culture in the world, and good beer is an affordable luxury. While Brooklyn cannot match the advertising and marketing spend of its bigger competitors, the beers are sold well beyond New York's five boroughs. Drinkers in South Carolina, Georgia, and Michigan can all sup the brews, as can beer-lovers in places as far afield as Denmark, Japan, and Great Britain.
Expanding horizons
At the outset, the company's philosophy was quite simple. Hindy wanted a full-bodied, full-flavoured beer reminiscent of those that he believed were made in New York's glory days of brewing. Since then, the outlook has broadened – now, Belgian-inspired, bottle-conditioned brews are produced in corked bottles, and thirsty beer-drinkers can quaff a glass of Brooklyn's effervescent and fruity Brooklyner Weisse.
Steve Hindy
In 1994, co-founder Steve Hindy was joined by Garrett Oliver, former brewmaster at the Manhattan Brewery. By the time he joined Brooklyn, Garrett had already developed a reputation for his own interpretations of traditional beer styles, and for his writing and lecturing on beer. Within two years of arriving at Brooklyn, he had opened the company's very own brewery.
Garrett Oliver
The ambition of brewmaster Garrett Oliver is for every restaurant to offer a beer list as well as one for wine, in order for people to discover for themselves that beer is an honorable companion to even the finest food.