US - Caldera
[Do Not Use]DK Publishing
2/07/2014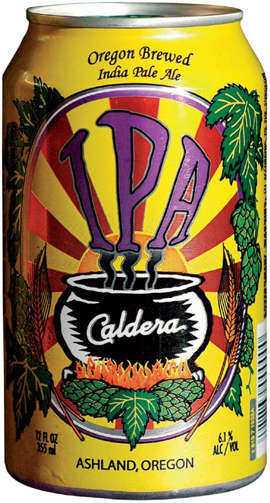 Caldera

540 Clover Lane, Ashland, OR, 97520
www.calderabrewing.com
Although it's been around since 1997, Caldera has enjoyed increased visibility and distribution since 2005, when it became the first microbrewery in Oregon to install a small-run line for its distinctively packaged canned beers.
Brewing secret
Caldera sets itself apart by continuing to use whole hop flowers in all its beers.
IPA
beer style: India Pale Ale
alcohol content: 6.7% ABV

Makes a large hop impression without being heavy-handed. Citrus, pine, and grapefruit from start to finish.
Pilsener
beer style: Pilsner
alcohol content: 5% ABV

Gets eight full weeks of lagering. Floral aroma, with just an initial hint of sulfur, with a crisp, hoppy flavor and finish.