US - Leinenkugel's
[Do Not Use]DK Publishing
2/07/2014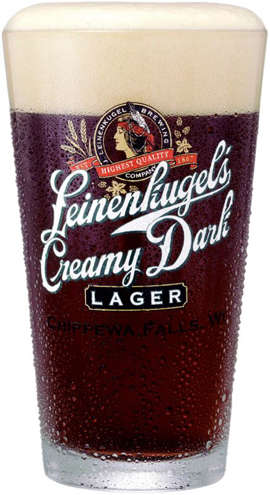 Leinenkugel's

1 Jefferson Avenue, Chippewa Falls, WI, 54729
www.leinie.com
Since 1988, when Miller Brewing bought a controlling interest, the Jacob Leinenkugel Brewing Company has grown into one of the largest regional breweries in the country, distributing in almost every state.
Brewing secret
The brewery, founded in 1867, still offers a range reflecting its German heritage.
Creamy Dark
beer style: US Dark Lager
alcohol content: 4.9% ABV

As creamy as promised, chocolate with coffee and cream character and a dryish not-too-bitter finish.
Sunset Wheat
beer style: US Wheat Beer
alcohol content: 4.9% ABV

Light but complex beer, almost a fruit salad of aromas and flavors, with some wheaty tartness and coriander spiciness.