US - Pike
[Do Not Use]DK Publishing
2/07/2014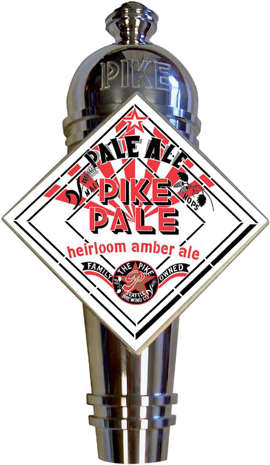 Pike

1415 1st Avenue, Seattle, WA, 98101
www.pikebrewing.com
A stroll through the restaurant side of Pike Brewing is like a trip to a well-kept beer museum. Owners Charles and Rose Ann Finkel have been key figures in reviving interest in traditional beer in the US. In 1978 they founded Merchant du Vin, importing classic European styles, some for the first time, and inspiring a generation of craft brewers.
Pike Pale
beer style: Pale Ale
alcohol content: 5% ABV

Creamy, with juicy hops playing well off a fruity, biscuity medium body, and lingering, nutty dry finish.
Pike Kilt Lifter
beer style: Scottish Ale
alcohol content: 6.5% ABV

Caramel-accented, with balancing earthy peat-smoked notes, from the opening aromas through to a just-dry-enough finish.