US - Schlafly
[Do Not Use]DK Publishing
2/07/2014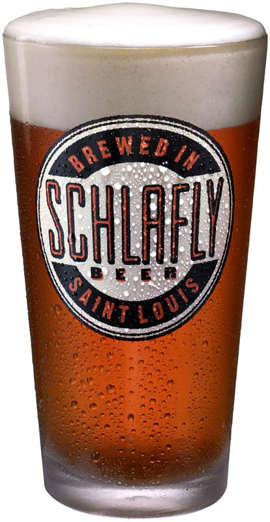 Schlafly

2100 Locust Street, St. Louis, MO, 63101
www.schlafly.com
The Saint Louis Brewery makes beers packaged under the Schlafly brand at a suburban location, but the original downtown brewpub, The Taproom, is the location tourists seek out. Co-founder Tom Schlafly wrote a book called A New Religion in Mecca about "sharing" the St. Louis market with international giant Anheuser-Busch.
Schlafly Pale Ale
beer style: English Pale Ale
alcohol content: 4.4% ABV

Biscuit and fruit, with a dry, not-too-bitter finish. The brewpubs serve a strong, dry-hopped version.
Schlafly Oatmeal Stout
beer style: Oatmeal Stout
alcohol content: 5.7% ABV

Breakfast in a glass. Coffee and cream are balanced with a slight oiliness from the oatmeal. Smooth, with hints of smoky chocolate.