US - Sly Fox
[Do Not Use]DK Publishing
2/07/2014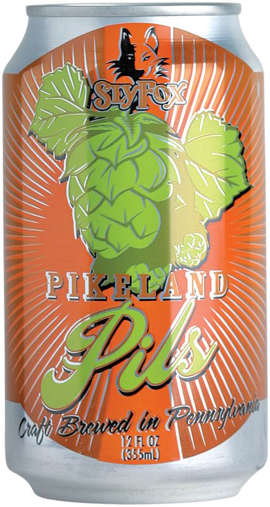 Sly Fox

312 North Lewis Road, Royersford, PA, 19468
www.slyfoxbeer.com
Since opening its doors in 1995, Sly Fox Brewing has mirrored many other success stories by bottling special beers in 750 ml bottles, packaging beer in cans, judicious expansion, and distinctive promotions.
Brewing secret
Come here on Incubus Friday (the first of each month) for the tapping of a new barrel of Triple.
Pikeland Pils
beer style: Pilsner
alcohol content: 4.9% ABV

Fresh and crisp. Delicate pilsner malt is interwoven with grassy, floral hops—spicy, and firmly bitter.
Saison Vos
beer style: Saison
alcohol content: 6.9% ABV

Spicy, fruity, and hoppy nose, very lively on the tongue, tart fruit and bitterness emerging. Satisfyingly dry.