Vegetables - Bollywood Nights
[Do Not Use]DK Publishing
2/07/2014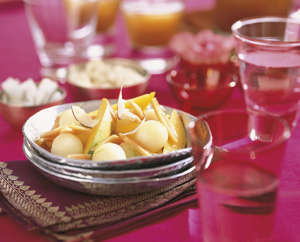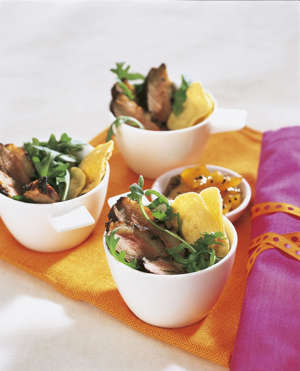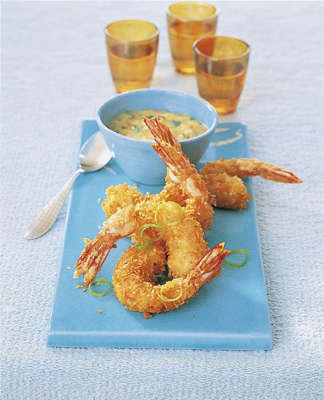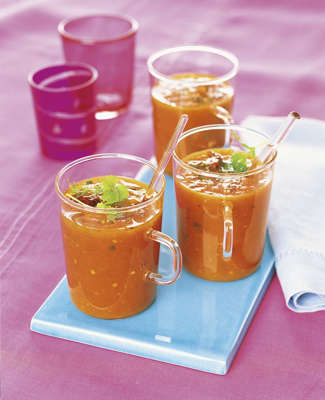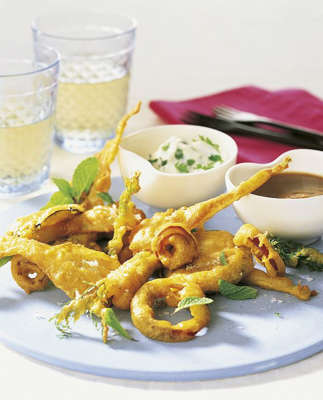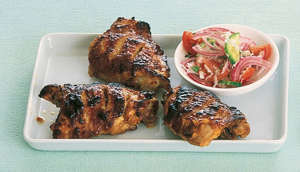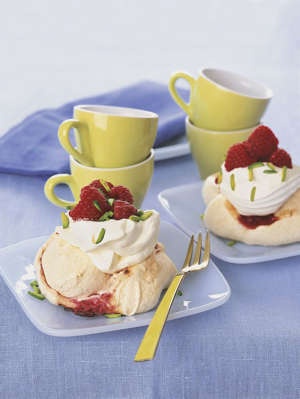 Indian cuisine is about glamor; redolent with heady spices, creamy with the texture of coconut, and brightened by the taste of sweet mango. Unique for the many fried snacks served with refreshing yogurt dips, Indian food is a delight for your senses.
Garlic, fresh cilantro, and ginger form the base of most dishes, and it is a great combination. Cardamom, cumin, and coriander may already be familiar spices, but there are more. Once you are exposed to the fascinating taste of amchoor, you'll understand the real meaning of exotic. Made from ground dried mango, amchoor adds a gentle sour note to samosas and other foods. Boredom will never be an issue when exploring this cuisine; there is so much to discover.
When setting the table, imagine colorful saris of magenta, orange, and silver. Don't try to be quietly tasteful; think electric bright colors—beige definitely does not belong here. Metal serving dishes and wooden spice bowls add an authentic touch, if you have them. Light some candles for atmosphere and prepare to feast.
Colors
Magenta pink
Silver and gold
Warm tangerine
Rich purple
Crimson red
Tableware
Mixed styles of metal bowls
Silk tablecloths
Small wooden spice bowls
Distressed metal cutlery
Scattered rose petals
Flavors
Spicy chili pepper
Fresh cilantro
Sweet garlic
Sour amchoor
Fragrant turmeric
Nibbles
Raita with naan bread
Chutneys and pickles
Crispy vegetable pakoras
Sugar-coated fennel seeds
Tomato and coconut sambal
Menu
Seared cinnamon duck with mango chutney and poppadoms
Coconut shrimp with mango mint dipping sauce
Tomato and ginger soup with spiced oil
Crispy vegetable pakoras with tamarind and ginger dipping sauce
Tandoori chicken thighs with tomato and coconut sambal
Raspberry meringues with white chocolate swirls
Buy and arrange
Raita with naan bread
Selection of chutneys and pickles with mini poppadoms
Exotic fruit salad
The night before
Marinate duck breasts
Make mango chutney
Make tomato and ginger soup
Marinate tandoori chicken
Make raspberry meringues
In the morning
Sear duck breasts
Make mango mint sauce
Make tamarind and ginger sauce
Whip cream and chop nuts for meringues
Make iced chai tea
Make raita
Four hours before
Make crispy vegetable pakoras
Roast tandoori chicken thighs
Make tomato and coconut sambal
Make exotic fruit salad
One hour before
Coat coconut shrimp
Reheat soup and make spiced oil
At the last minute
Plate coconut shrimp with mango mint sauce
Pour soup with spiced oil
Reheat pakoras; plate with tamarind dipping sauce
Plate raspberry meringues
Pour iced chai tea
Plate exotic fruit salad
Half an hour before
Roast duck breasts; plate with chutney and poppadoms
Fry coconut shrimp
Reheat tandoori chicken; plate
Plate chutneys and pickles with mini poppadoms
Plate raita with naan bread