Winter - Broccoli
[Do Not Use]DK Publishing
2/07/2014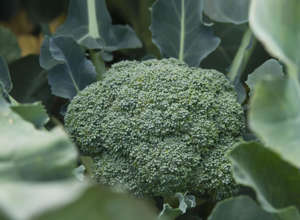 Broccoli

When to pick
Harvest the central flower head when it is no bigger than your hand, and the buds are tight. Do not leave until the flowers open. Side shoots can be cooked as individual spears.
Eat and store fresh
Broccoli can be stored in a cool place or in the fridge for up to 5 days. Eat before yellowing appears.
Freezing options
Wash, divide into florets, blanch for 2 minutes, cool, and freeze for up to 12 months.