Winter - Brussels Sprouts
[Do Not Use]DK Publishing
2/07/2014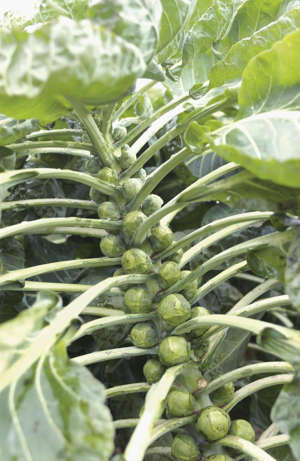 Brussels Sprouts

When to pick
Harvest these tiny brassicas from the bottom of the plant upwards, when they are no bigger than a walnut, and the leaves are tight and firm. Pick as required, leaving the upper buds to mature on the plant.
Eat and store fresh
Shred and eat tiny sprouts raw. Store larger ones in the fridge for 3–5 days. To prepare, peel the outer leaves and cut a cross in the base to allow equal cooking of the stem and leaves.
Freezing options
Trim and blanch for 2–3 minutes, cool, and freeze for up to 12 months.