Countdown withdraws frozen veggie product after Australian recall

Radio New Zealand
10/07/2018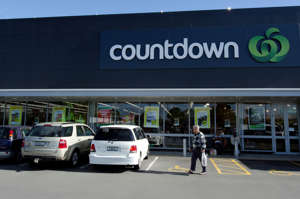 © Getty Images Man walks in front of Countdown supermarket (file) Countdown supermarkets have withdrawn a frozen vegetables product after concerns it may be contaminated with a dangerous strain of bacteria.
Yesterday, Food Standards Australia New Zealand issued an alert for a number of brands of Belgium-made vegetable products prompting recalls across Australia's Aldi, Woolworths and IGA supermarkets.
A New Zealand Countdown spokesperson said in a statement it was aware of one product it stocked, Bell Farms Steam Veggies Carrot, Corn and Broccoli 3pk 450g, which was at risk.
"We voluntarily withdrew one batch of the product on Friday from all our Countdown, SuperValue and FreshChoice stores and today we recalled all batches of it just to be on the safe side."
While the product was safe to eat when cooked, there was a potential safety risk if eaten raw, the spokesperson said.
"There have been no reports of illness that we're aware of in New Zealand."
Foodstuffs, which owns New World and Pak'n'Save supermarkets, said they did not sell any of the affected products.
In March several Australian's died and more than a dozen fell ill after eating listeria contaminated melon.
Last year some ready-to-eat meals were recalled after the cabbages they used tested positive for the bacteria.