Ada Nicodemou and Delta Goodrem say they've been falsely linked to 'weight loss products' and 'creams'.

Mamamia
13/03/2018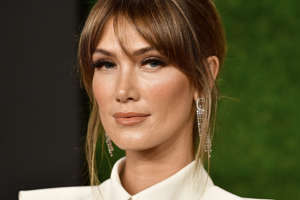 © Getty Images Delta Goodrem. If you see Ada Nicodemou or Delta Goodrem plugging something, maybe don't buy it.

According to the Aussie stars, someone has been using their names in an "article" to suggest they use certain products.
Both women posted to Instagram on Tuesday, making similar statements denying any involvement with the product or products.
While Delta didn't specify what she has purportedly been selling, she did say it was a "product/cream".
Ada was a little more detailed, saying someone had been using her image to sell a "certain weight loss product".
"It has come to my attention that there is an article circulating which states that I have been using a certain weight loss product," wrote Ada, 40.
"This is all very false and very untrue… Please do not believe everything you read."
Delta, 33, sent out a message earlier in the day that used similar wording, suggesting the women were possibly speaking about the same product or products.
"There is another false and unauthorised article circulating online that has come from an unsolicited site regarding my involvement with a product/cream," she wrote.
"All of the information in this story is untrue. It is another SCAM. I have nothing to do with this made up story and no information in the story is accurate."
The source of the article and the brand of product or products the women were describing is unclear, but they certainly went to pains to ensure their fans understood that if they do plan to plug anything, we will hear about it from them.