The Dutch Chef Turning the Big Mac into Haute Cuisine

Mental Floss
13/07/2016
You can call the Big Max yummy, you can call it dangerously unhealthy, but one thing you can't call it is haute cuisine. It may be the most popular burger in the world, but it's not a particularly classy meal.
Lifehunters.tv decided to try and change this. They set a challenge for top chef Jaimie van Heije, to reinvent the Big Mac as a high class dish and see how people react. The rules of the challenge stipulated that he had to use all but one of the Big Mac ingredients, but could add two extra herbs if he wanted. Here's what happened...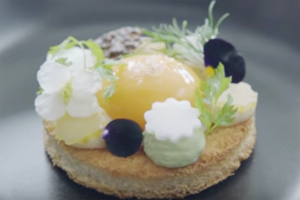 You wouldn't think it was possible to make something so different - that would please all those chefs - using Big Mac ingredients, would you? I'm not sure the haute cuisine Big Mac will take off, but I'm impressed. And I'd really like to try one... 
What next, a deconstructed Dominos?