Is Liz Hurley right to moisturise 10 times a day?

The Guardian
4/10/2018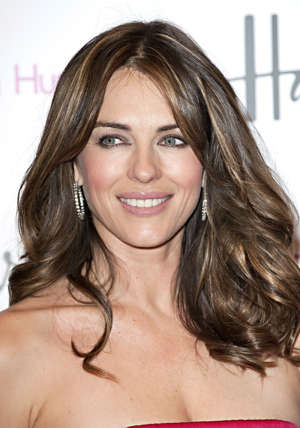 Editor's note: The opinions in this article are the author's, as published by our content partner, and do not represent the views of MSN or Microsoft.
We have had Liz Hurley on supporting Brexit, and her attempts at bilateral diplomacy (that time she was photographed with Chechen strongman Ramzan Kadyrov, inexplicably cuddling a kitten). She bequeathed the word "civilians" for non-celebrities, and added gaiety to the news cycle when she took up with Shane Warne. Her latest act of largesse regards moisturiser. "The one thing I swear by is moisturiser – and lots of it," she has told Woman & Home magazine. "I'll moisturise my face about six times a day and my neck about 10 times a day. Lightly dab it over your face, and it instantly makes you glow."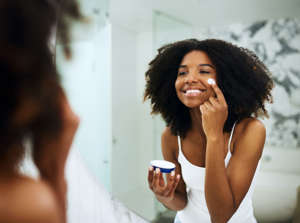 This raises several questions. Like: is her neck 66% better-looking than her face? But mainly: why? If Hurley feels the need to moisturise so often, says dermatologist Sam Bunting: "It may be that she's using the wrong kind of moisturiser." A well-formulated product should last all day, although Bunting adds: "It is more of a challenge coming into winter, with cold air and central heating. It may be that the moisturiser she is using relies on humectant ingredients, which work by attracting moisture from the air; if the air isn't humid, you won't get much benefit. That might create a need for repeated application." What you need, she says, is a moisturiser "based on something called occlusive ingredients, which essentially form a layer that stops water evaporating from the skin. Ingredients such as shea butter work well because they react in that way."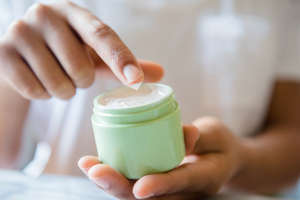 Hurley hints that her goal seems to be more appearance- than comfort-based, and she certainly is possessed of an oiled sheen. But could it be detrimental? "I'm not in favour of using overly rich moisturisers or reapplying moisturiser multiple times during the day," says dermatologist Stefanie Williams. "We want to encourage our skin to strengthen its barrier function and produce more water-holding ingredients rather than suffocating it under moisturisers. It could, in my experience, make your skin 'weaker', for lack of a better word." Reapplying, she says, could prevent the natural shedding of the outer skin cells. "You're essentially sticking them back down. Your skin will appear to become dryer because this layer becomes thicker. Also, you are signalling to the skin that the top layer hasn't come off, and there's no need to produce new cells, so you're slowing down the healthy turnover of the skin, which is important to keep it fresh-looking and not dull."
Keen Hurley-watchers – and which of us isn't? – will be keeping a close eye on how her regular basting pans out.