Taylor Swift has just dropped her very own lifestyle app

Cosmopolitan
12/10/2017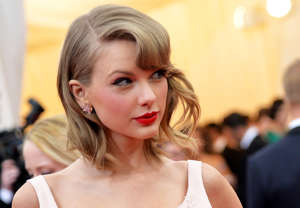 © Mike Coppola/Getty Images Taylor Swift. The old Taylor Swift may be dead, but the new Taytay is ~rebranding~ by bringing out her very own lifestyle app. "The Swift Life" will make her join the ranks of the Kardashian-Jenner Klan (who all have their own lifestyle apps), but has promised fans a huge opportunity for them to connect with Taylor, and with each other — making a "creative inclusive community."
The app was actually designed with Glu, who are the firm behind Katy Perry, Nicki Minaj and Kim Kardashian's mobile games — AKA all of T-Swizzles celebrity enemies. Interesting…
© Provided by Cosmopolitan [EN-AU] From the looks of the sneak preview that Taylor uploaded to YouTube, the app looks like a kinda hybrid Facebook/Vine platform where fans can chat with each other, upload Taylor-fied pictures and get access to exclusive content published by the country-turned-pop-turned-angsty-rapper.
In another (rumoured) low-blow, Taylor is also releasing her own range of emojis, or Taymojis for her fans to use, putting her in direct competition with old mate Kimmy K and her Kimojis. Dang.
She ends her YouTube announcement with "I think you guys are really gonna like this. I mean, I hope. It would be preferable if you did." We reckon that based off the response Taylor got when she started sliding into fan's Instagram live videos, the Swifties are going to love this intimate online situation.
Let the Appstore wars begin!