Women encouraged to love their 'hip dips'

The Independent
8/07/2017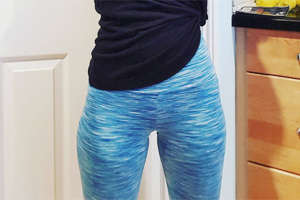 © Provided by Independent Print Limited Hip dips are nothing to be ashamed of / Instagram/little_yogi_mama From thigh gaps to bikini bridges, women are constantly being given different body parts over which to obsess.
Fortunately, however, the latest trends are more body positive and aim to encourage women to love the body parts they may have previously maligned.
First came the visible tummy outline, and now we have hip dips.
And Denise Hatton, chief executive of YMCA England and Wales, a founding partner of the Be Real Campaign for body confidence stresses that hip dips are perfectly natural.
"We know 70 per cent of adult women have felt pressure from television and magazines to have this idealised body and the recent focus on 'hip dips' is another example of a body craze that is potentially damaging to long-term health," she told HuffPost, referring to the obsession with getting rid of them.