Worries responsible investing won't pay

NZ Newswire
5/10/2017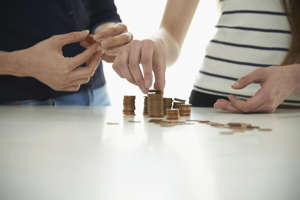 © Saving & Investing Saving & Investing New Zealand fund managers have woken up to the importance their customers place on investing in companies with high environmental, social and governance standards.
But they worry more than their global peers those priorities won't deliver high enough investment returns.
The second annual New Zealand Investment and Operations Outlook Survey shows 18 per cent of funds managers indicated "a lack of belief that ESG will improve long-term goals", compared with 7 per cent of their global funds managers, as surveyed by global bank BNP Paribas.
The New Zealand survey, conducted in partnership with the Investment News NZ service, covered more than 100 market participants
In New Zealand, concern to be seen doing the right thing on 'ESG' issues more than trebled from the inaugural survey in 2016, with 64 per cent of the 100 market participants identifying it as an area for increased focus in the year ahead, compared with just 20 per cent the year before.
The presence of cluster munitions manufacturers, tobacco companies and other 'nasties' in the index funds used by many KiwiSaver funds have forced New Zealand investment fund providers to focus on the issue.
However, compared to overseas fund managers, New Zealand investment managers were relatively sceptical about the ability to generate adequate returns.
New Zealand funds managers rated corporate governance by far the largest influence on generating returns among the three key ESG strands, at 64 per cent, compared with 25 per cent of international funds managers, who put far greater weight on social factors.
International funds managers put social factors at 58 per cent in terms of influence on returns, compared with 19 per cent for New Zealand managers.
The only area of alignment was on the relative significance of environmental measures.
"The 2017 survey has confirmed ESG is now inescapably part of the mainstream investment conversation," the survey said.
"It remains to be seen if future surveys reveal whether the industry sees ESG as merely another box-ticking exercise or a fully-fledged investment strategy."