Fonterra farmers to vote on new directors

NZ Newswire
12/10/2017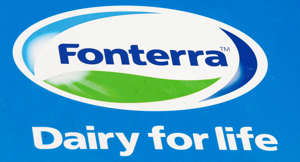 © REUTERS/Nigel Marple/File Photo The Fonterra logo is seen near the Fonterra Te Rapa plant near Hamilton August 6, 2013. Fonterra shareholders will vote on four new directors next month.
The new directors will represent one-third of the board.
Shareholders will be asked to ratify the appointment of Bruce Hassall as an independent director at the company's annual meeting in Hawera on November 2. He replaces David Jackson, who retires at the AGM.
Voting has already opened for the other three farmer-shareholders whose nominations have been evaluated by an independent selection panel.
To make it to the ballot, they needed to show off skills and attributes that include industry knowledge, financial nous, global understanding, dairy farming experience and drivers of the milk price and profit.
To make it to the board they need to get more than 50 per cent of votes cast.
Those that made it to the ballot paper are Taranaki-born Brent Goldsack, a partner of accounting firm PwC until last month who has been involved in three Waikato dairy operations in the past eight years; Ashburton-based Andy MacFarlane, who combines farming with an agricultural consultancy business and current board member John Monaghan, a current board member who has 40 years experience running and owning dairy farm operations.
Voting closes on October 31.
Being on the ballot doesn't guarantee a board seat as shareholders could vote no to all three - forcing a new round of selections.
The three new board members will replace Michael Spaans (retiring due to ill health), David McLeod (retiring) and Leonie Guiney, who was up for re-election but was unsuccessful in getting through the new selection process.
At the start of 2016, Fonterra kicked off a governance review, posing the question of whether a board stacked with farmers had the right skills to drive a global business.
Fonterra hadn't changed its governance and representation arrangements since being set up 16 years ago.