Affordability seems to be improving: Smith

NZ Newswire
10/05/2017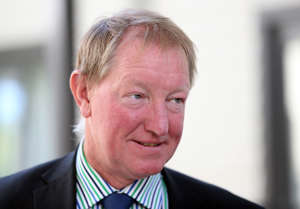 Housing affordability has improved over the last six months, according to Building and Construction Minister Nick Smith.
New data from the Ministry of Business, Innovation and Employment shows 81.4 per cent of first homebuyers fall below the national affordability benchmark, which measures the amount of money households have left each week after housing costs.
But the figures only measure up to mid-2015 and Mr Smith believes the affordability improvements have come more recently than that.
Median house prices in Auckland have risen by around $135,000 since the period when the data ends.
"Over the last six months actually house prices have been stabilising," he told RNZ on Thursday.
"In terms of the last six months my view would be improvement but what I do not do, because I do not have the reliable data, is to make an estimate of what's occurred."
Data based on the new housing affordability measure, which allows affordability to be separated for first home buyers, renters and by region, will be released quarterly.
Dr Smith said the ministry was working hard to bring the data more up to date.
The figures, which have taken five years to develop, showed affordability for renters has been improving since early 2013 and has been consistently ahead of affordability for first homebuyers.
Affordability for both first homebuyers and renters combined was above the national average and falling in Auckland.
The national average appears stable while the Canterbury and Wellington regions appear to have improving affordability.