Thousands of new homes to be built in Mt Albert

Radio New Zealand
24/03/2018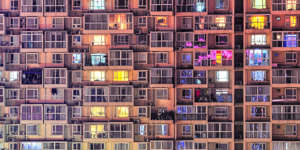 Related slideshow: Most and least affordable housing markets in the world
Up to 4000 new homes will be built at a major new development on land at Unitec's Mt Albert campus in Auckland, the Housing Minister has announced.
Housing Minister Phil Twyford is to formally launch the plan with the Prime Minister, who is the local MP, later this morning.
The government has bought 29 hectares of land at Unitec's Mt Albert campus for the development.
Mr Twyford said the homes will be affordable, with two or three bedroom houses costing up to $600,000.
He said it was the first major development under the government's Kiwibuild programme.
"Too many Aucklanders are suffering because of the housing crisis. This Government will not sit around while children are living in cars and families are cramped into overcrowded housing. We need bold action to solve this.
"There will be a mix of affordable KiwiBuild homes for first homebuyers, public housing and open market houses."
It was not clear who will build the houses but Mt Twyford said he wanted local iwi to be involved in the development.
He said he wanted to create a community hub with good employment opportunities and public transport, so that people would not need to drive into the city to work.
"We want to create a place for people to put down roots and to live, work, learn and play, for generations to come."