Winter slowdown: Housing market 'stable'

Radio New Zealand
14/06/2018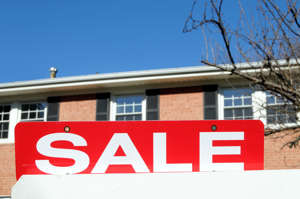 The housing market looks to have levelled out as it enters its traditional winter slowdown.
The Real Estate Institute's House Price Index fell fractionally last month, with the annual growth rate edging down to 3.7 percent.
The regions continued to outperform the main centres with Northland, Whanganui-Manawatu, and Tasman all posting record highs, while
Auckland prices fell 1.3 percent on the same time a year ago.
The national median house price rose by $27,000 to $562,000.
Chief executive of the Institute Bindi Norwell said the market was stable and positive.
"This suggests that the standoff between buyers wanting a bargain and sellers wanting an unrealistic price is coming to an end."
"Four out of the five months this year [have seen] volume growth - so things are still moving ahead and the market is in a good place at the moment.
"But it will be interesting to see if it does slow down over the winter period."
Ms Norwell said the market continued to be underpinned by a lack of supply.
The number of properties sold was up by nearly 300 on a year ago, while the number available for sale was also slightly higher.
ASB senior economist Mark Smith said the overall housing market outlook remained finely balanced.
"We expect that the nationwide housing market will continue to tread water over the remainder of the year," Mr Smith said.