Building consent numbers fall

Radio New Zealand
31/10/2017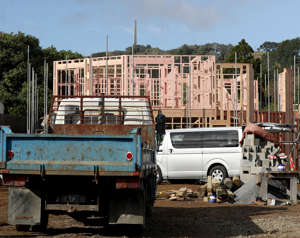 A dip in the number of new houses has pulled down the number of building consents for the first time in six months.
Official figures show the number of permits fell by a seasonally adjusted 2.3 percent in September on the month before.
It was the first monthly decline since April, with the number of consents for stand-alone house and apartment blocks falling.
The annual number of consents issued was up by 6 percent and remains close to 13-year highs.
Economists have said constraints in getting workers and materials for projects may be holding back the sector.