No Government, No Problem for This Nation's Markets

The Wall Street Journal.
13/10/2017
© Provided by The Wall Street Journal. A handful of companies have driven a record hot streak for New Zealand shares, with the country's benchmark index rising for a record nine-straight sessions—all of them new closing highs—despite last month's election leaving the South Pacific nation adrift without a new government.
The NZX 50 this week topped 8000 for the first time. Less than a decade ago, in early 2009, it bottomed out at just below 2500. It had been around 4300 in October 2007, just as global stocks were topping ahead of the financial crisis. The initial rebound afterward wasn't outsized for New Zealand equities—the index didn't set new highs until early 2013, the same as the S&P 500 in the U.S.
But the NZX 50 has gone nearly straight up since mid-2012, rising some 130%, including 18% this year.
"The market is certainly looking expensive on a global scale," said Chris Smith, general manager of CMC Markets in New Zealand. While solid results have helped fuel the gains, investors are now paying up for futures earnings growth, he added.
Index members are trading at some 20 times projected earnings, says S&P Dow Jones Indices.
A key factor for New Zealand equities' strength has been a stable market untroubled by nine years of rule from the incumbent center-right government. But the political ground could be shifting. A general election last month saw the ruling party—the National Party—win the most seats but fall short of securing outright majority. Both it and the center-left Labour Party, which won the second-largest number of seats, are separately negotiating with a populist minor party in hopes of forming a new government.
The NZX 50 paused in the month ahead of the election, but it has been full-steam ahead since, despite the lack of a clear winner. The index has risen in 13 of the 15 sessions since—a cumulative 3.5%. Fueling that is the fact many major New Zealand stocks aren't overly reliant on the domestic economy and New Zealand's two major parties' policies are generally close to the political center.
At the same time, New Zealand's stock market is somewhat insulated. "We don't have any mining stocks and we don't have any banks to talk of, so we don't have the cyclical volatility that other markets have," said Grant Swanepoel, head of research at Craigs Investment Partners.
A few New Zealand companies that make the bulk of their money overseas have done the heavy lifting for the market's most-recent gains.
One is a2 Milk Co., which is listed in both New Zealand and Australia. "This was a nothing stock a couple of years ago," noted Mr. Swanepoel. But "it has had quite a material impact on the market."
Until late 2015, shares had languished below 1 New Zealand dollar (71 U.S. cents). But the infant-formula maker is now approaching NZ$8, having nearly quadrupled this year and putting its total stock value at NZ$5.68 billion. A large factor has been the company's China exports. Consumers there remain concerned about domestic milk and formula, after they were found to be tainted in 2008.
New Zealanders owning stocks in such export-reliant firms "almost gives them a bit of hedging against a downturn in the local economy," said James Smalley, an investment adviser at Christchurch-based stockbroker Hamilton Hindin Greene.
But offshore investors need to be wary of currency swings, he added. The New Zealand dollar is down about 3% on a trade-weighted basis this year. Through 2015, foreign ownership of stocks there was on a slow, yearslong decline, hitting 33%. That trend shifted last year, with the figure reaching 36%, according to wealth manager JBWere.
More from The Wall Street Journal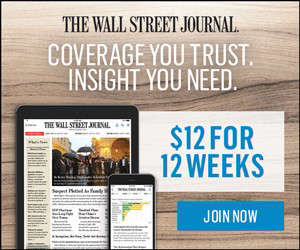 The Wall Street Journal.