NZ sharemarket drops to six month low following Wall St losses

Radio New Zealand
25/10/2018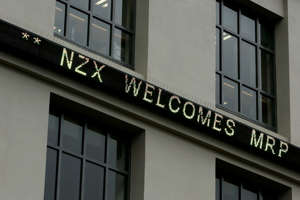 New Zealand's sharemarket has fallen to a six-month low as it follows the lead of weak and pessimistic overseas markets.
The benchmark top-50 index fell about 1.5 percent in morning trade. It has fallen nearly 9 percent so far this month and is close to wiping out all the year's gains.
The biggest falls on the local market were high priced top stocks, including A2 Milk, Synlait, and Pushpay, all of which have performed strongly, prompting investors to cash in.
The local market has fallen in 16 of the 18 trading days so far this month, as local investors have taken their cue from overseas markets.
Early trading in Australia and pre-opening prices in Asia suggested price slides in those markets.
United States markets had another day of big losses, especially for technology stocks, with the benchmark Dow Jones Industrial Average and the S&P 500 losing all their gains this year, and the technology-driven Nasdaq having its worst session in nine years.
"At this point it seems selling is begetting selling. There's a bit more fear in the air," US investment manager Chris Zaccarelli said.
Download the Microsoft News app for your Android or iPhone device and stay up-to date on the news you care about most.
The drop on world markets has been sparked by rising wholesale interest rates, which have made bonds more attractive and secure investments. Worries about the outlook for company profits and global economic growth have also contributed to the drop.
Even technology firms, which have driven much of the market gains this year, did not escape the sell-off, with Amazon falling 5.9 percent, Facebook down 5.4 percent, Google owner Alphabet off 4.8 percent and Netflix sinking 9.4 percent.
Wednesday's losses marked a sixth straight day of declines and followed turbulence earlier in October.
The Dow is now on track for its worst month since May 2010.
- RNZ/ BBC