Scrap interest-free student loans, report recommends

Radio New Zealand
20/03/2017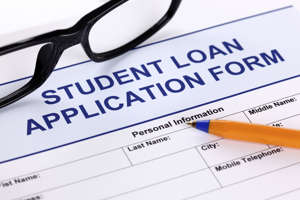 A controversial recommendation to reintroduce interest on student loans has made it into the Productivity Commission's final report to the government on tertiary education.
The government should also reduce funding for university courses that lead to high-paying jobs and abolish University Entrance, the commission says.
But universities are already dismissing the 500-page report as "frankly incoherent".
The commission's suggestion to once again charge graduates interest on their student loans attracted widespread criticism when it was included in a draft report last year.
It said the $300 million spent on interest write-offs each year could be better spent elsewhere.
The former Labour government introduced interest write-offs for student loans in 2005.
The final report said it remained the commission's "first, best advice" that interest should be reintroduced.
"The [loan] scheme should ensure that people are not excluded from tertiary education purely because of an inability to borrow against future earnings to fund their education," it said.
"But it should not also be a significant subsidy to those who will reap private benefits from their education. It should feature a higher repayment threshold than is currently the case... a progressive repayment schedule; and interest charged on new borrowing."
The commission also called for the abolition of University Entrance, saying it performed "no useful function".
"Given the underperformance of the schooling system for Māori and Pasifika learners, an arbitrary entrance standard for access to university is likely to particularly disadvantage these groups," the report said.
"Government should abolish it, leaving universities free to set their own entry requirements."
Māori and Pasifika were also being failed by the tertiary system itself, with lower participation and completion rates for degree-level courses, the report said.
Not counting foundation-level courses, young people from the best-off households received twice as much government funding for tertiary education as those from the worst-off.
The report recommended the government gradually reduce its subsidies for courses with a high private benefit, such as high incomes for graduates.
That would likely increase fees for those courses - something Union of Students Associations president Jonathan Gee said was a bad idea.
NZUSA also opposed charging interest on new student loans and getting rid of University Entrance, Mr Gee said.
The single biggest group of tertiary institutions - the eight universities - largely rejected the report, calling it disappointing.
"I think they've missed the mark. We've ended up with a 500-page report that's frankly incoherent," Universities New Zealand director Chris Whelan said.
The report put too much emphasis on deregulation as a solution to the problems facing tertiary education, he said.
"When you open up an education system to competition just as, say, the British have been over the last five years, you immediately get a lot of low-quality providers coming in, selling students who don't know any better qualifications that are not going to lead to jobs and that doesn't really do anyone any favours."
Commission chair Murray Sherwin said the report's recommendations, if accepted, would help New Zealand cope with significant changes that were looming for tertiary education.
"If there's no action we just don't get the advantages that we might have from some of the opportunities that are coming and we suffer the consequences of changes which will increasingly undermine and undercut the quality and the performance of our existing institutions."
It said current innovation was not widespread and was often not meaningful.
It recommended allowing institutions to use some for their funding for experimental courses.
The report said it should be easier for students to move between institutions and institutions probably required financial incentives to help students shift.
The final report also recommended that tertiary institutions invoice students so they could see the full cost of their education.
"Every student should receive an invoice from their provider for government-subsidised education. This should explicitly show the full price of education, and taxpayers' contribution, alongside the fee payable."
Career advice should also be reformed so that it equipped students to make career decisions, rather than simply providing them with information.
The report said institutions should be able to get government funding for short courses that delivered skills people needed.
It said the Education Ministry should consider removing barriers to new providers of tertiary education including barriers to collaboration by current providers and restrictions on use of the terms "university", "polytechnic," "institute of technology", and "college of education".
The report called for urgent changes to the Tertiary Education Commission's monitoring of tertiary institutions' performance though indicators including course and qualification completion rates.
It said the information was not adjusted for student characteristics that might affect their performance such as prior achievement and income levels, and that incentivised cherry picking of the best students and weakened the incentive for institutions to push students achieve as high as possible.
"This critical weakness should be addressed as a matter of priority," the report said.