Enjoy Your Super Bowl Guacamole. Next Time It Could Cost You a Bundle

Bloomberg
27/01/2017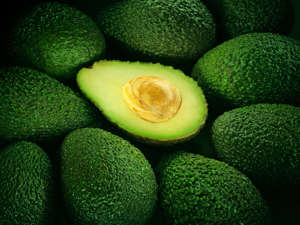 As the war of words escalates between Donald Trump and Mexico over who will pay for the U.S. president's promised border wall, American consumers might want to enjoy their guacamole while they can still afford it. Mexico is the No. 1 exporter of avocados to the U.S., by a long shot, and President Trump said Thursday the wall could be paid for with a 20% tax on Mexican imports.
And avocados are just one of many grocery imports from Mexico. In 2014, the country was the No. 2 exporter of food to the U.S., sending more than $19 billion of the stuff, followed by Canada, according to data compiled by the U.S. Department of Agriculture's Economic Research Service. 
When it comes to fruits and vegetables, Mexico is the top foreign supplier to the U.S. In 2014, the U.S. bought $5.4 billion of vegetables and $4.7 billion of fruit from its southern neighbor.
© Deena Shanker BC-ENJOY-YOUR-SUPER-BOWL-GUACAMOLE-NEXT-TIME-IT-COULD-COST-YOU-A-BUNDLE Food is hardly Mexico's only export. In 2015, the U.S. imported $316.4 billion of goods and services and exported $267.2 billion, according to the Office of the U.S. Trade Representative, making Mexico the U.S.'s third-largest trading partner for goods. 
Mexican President Enrique Peña Nieto on Thursday canceled a planned meeting with President Trump after Trump said Mexico would pay for the wall, one way or another. Through press secretary Sean Spicer, Trump then said the wall could be paid for with a 20% tax on Mexican imports.
Spicer then told NBC News that such a tax isn't definite, just one option that the president is considering. 
"It's not a set policy," the White House said  in an email. "It's just an idea that is being considered."