Fletcher Building posts rise in half-year profit

Reuters
21/02/2017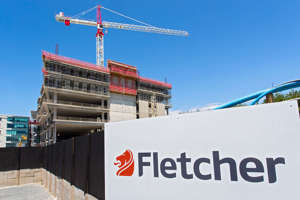 New Zealand's Fletcher Building Ltd (FBU.NZ) on Wednesday announced a half-year profit rise of two per cent, as a booming economy supported its distribution business.
The country's largest construction firm posted net profit for the six months to Dec. 31 of NZ$176 million ($126 million), compared with $NZ$172 million for the same period the previous year.
Earnings per share were NZ$0.27 and the company is on track for full-year operating earnings between NZ$720 million and NZ$760 million, it said.
The company will pay an interim dividend of NZ$0.20 per share, up from NZ$0.19 a year ago.($1 = 1.3966 New Zealand dollars)