How to Save $1,000 in Just 2 Months

U.S. News & World Report
16/11/2015
Sometimes we really need to find a way to come up with extra cash quickly. Maybe your child wants to join a pricey travel soccer team, the dishwasher needs replacing or you have a strong urge to buy a plane ticket to Hawaii. Whatever the reason, these strategies will help you come up with an extra $1,000 in just two months. 

1. Dine in, not out. 
It sounds basic, but discretionary expenses add up. If you buy lunch at work every day for around $10 a pop, that's about $200 a month. Instead, you can pack your own lunch and trim your expenses significantly. You'll still have to buy groceries for the ingredients, but a homemade PB&J doesn't cost much more than $1, if that. Add in fruit and a few more items, and your net savings will add up to at least $80 a month – perhaps much more. 
2. Ditch cable.
© (iStockPhoto) From dining in to giving up a bad habit, these tips can help you save major cash in no time.
Swearing off cable could net you an extra $90 monthly, which is the average bill for a U.S. household, according to The NPD Group, a market research company. Instead, find ways to watch your favorite shows for free on network websites and services like Hulu. Canceling cable can be a challenge because customer service representatives are often trained to offer all kinds of incentives to get you to stay, but as long as you remain strong, you'll be able to cancel and get rid of that bill.
3. Get creative with your commute.
According to the California Energy Commission, commuters would save an average of 30 percent on their fuel costs if, instead of driving alone to work, they carpooled, took a bus, rode a bicycle or walked. Considering the average household spends around $3,000 a year on gas, according to the U.S. Energy Information Administration, a 30 percent savings could equate to more than $70 a month.
4. Reconsider your insurance.
© Corbis
If your car is getting old and you've paid it off – and especially if it hasn't retained anything close to its original value – both comprehensive and collision insurance may be a waste of money. Someone with a 2008 Toyota Camry who switches to only liability insurance might see insurance costs drop by 30 or 40 percent, which results in savings of up to $600 a year.
5. Give up a vice.
© Getty Images
The average consumer spends more than $1,200 a year on beer, according to Survey Analytics. And according to the American Lung Association, the average retail price of a pack of cigarettes is $5.51. If you're a pack-a-day smoker, you'll save $167 in a month if you give up this vice, and a little over $2,000 a year. Maybe you gamble? There's got to be something, from a serious vice to a relatively innocuous habit (like soft drinks), you can cut back on. If you need help, there is likely an online support group or discussion board filled with people facing a similar habit or even addiction. 
6. Grocery shop smarter.
© Corbis
We spend a lot at the grocery store, and that might be a good thing if it means we're cooking more at home. But it's also possible we're overspending, especially if we shop while hungry, which leads to grabbing more items than necessary. Another risk is shopping without a list or forgetting to check coupons. Be sure to look at the unit price as well as the actual price tag so you're making apples-to-apples comparisons, especially on items that come in varying sizes.
7. Corral your finances.
This isn't just budgeting – it's looking at when bills need to be paid and having a system for keeping your financial life on track. It's crucial to avoid late fees and slash unnecessary expenses. If you fail to pay your bills on time, then that can negatively impact your credit report. You also want to make sure you're not paying for goods or services that you're no longer using. Perhaps you signed up for the gym but haven't been lately, or you're receiving subscription boxes each month that you don't use.
All of these habits could end up costing you over $100 a month or possibly even more. Taking time to review your credit card and bank statement each month can help you locate, and get rid of, those errant expenses.
Copyright 2015 U.S. News & World Report
More from U.S. News & World Report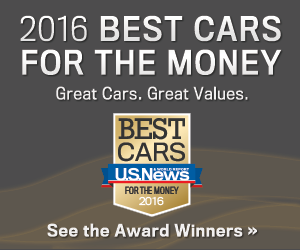 U.S. News & World Report