SpaceX made history again — its rocket deployed a satellite and landed safely back on Earth

Tech Insider
6/05/2016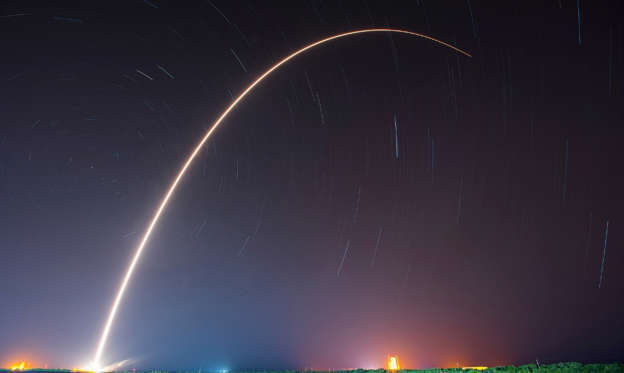 © Spacex Flickr
SpaceX just made history again launching its Falcon 9 rocket into space and landing it back safely in a platform in the middle of the ocean. 

The rocket was carrying and  a Japanese communications satellite called   into a geostationary transfer orbit (GTO) — a fixed spot 25,000 miles above Earth.
(The satellite will support television, mobile, and data communication for Japan, Russia, and the general Asia-Pacific region.)
Landing confirmed. Second stage continuing to carry JCSAT-14 to a Geosynchronous Transfer Orbit. pic.twitter.com/HfHI5cwoYX

— SpaceX (@SpaceX) May 6, 2016
After successfully separating its cargo, the Falcon 9 had a very smooth landing back on Earth.
This was the second time it landed after a series of failed attempts in the past.
Elon Musk and his team were skeptical and warned about a crashlanding this time around, but managed to pull it off again. 
Heads up! 360 degree camera view of landing on the droneship https://t.co/0VNR3gvN7X

— SpaceX (@SpaceX) April 29, 2016
Produced by Matthew Stuart