The $38 million CEO who out-earned his company last year

Bloomberg
22/04/2016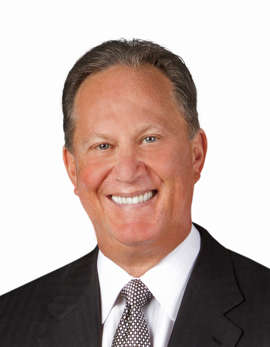 © Courtesy of Ultimate Software Scott Scherr, CEO of Ultimate Software. Courtesy of Ultimate Software By almost any measure, Scott Scherr makes a lot of money.

As chief executive officer of Ultimate Software Group Inc., Scherr's pay tripled to $38.3 million last year, a filing showed this month. That's far higher than his rivals and more than the company earned itself. It even tops the compensation of Microsoft's Satya Nadella, who runs a firm 140 times the size of Ultimate.
But is he worth it? It's a thorny issue that's dogged the company for years, dividing even longtime investors like Fidelity and Calpers. And in the post-crisis era, few areas have come under as much public scrutiny. Support for Ultimate's pay practices have averaged just 66 percent in the past five years, the kind of level that typically triggers company boards to reconsider. What's more, proxy advisers have repeatedly called on shareholders to vote against them, citing a bevy of practices that violate norms of good governance.
And that's in spite of one glaring fact: under Scherr, Ultimate's shares are up more than 1,000 percent since the end of 2008 (roughly 43 percent a year), triple the average return of its competition and easily trouncing the market.

"We avoided this stock for a long time because we find the compensation policy to be somewhat egregious," said Bill Mann, the chief investment officer at Motley Fool Asset Management, which oversees $1.5 billion and is an Ultimate shareholder. "We reconciled it with the fact they're very good operators. We really do like the management team, we just wish their compensation practices were a little more rational."
Mann, whose firm added roughly 40,000 shares of Ultimate in the past year, declined to say whether he would support Scherr's latest package, which is up for a non-binding vote at Ultimate's annual meeting on May 16.
Scherr, who also serves as chairman of Weston, Florida-based Ultimate, wasn't immediately available to comment. Mitchell Dauerman, who has worked closely with Scherr as Ultimate's chief financial officer for almost 20 years, defended the company's pay practices in a telephone interview with Bloomberg News and pointed to its track record of increasing shareholder returns.
"They can look at us and say, over a period of time, management have been good stewards of their invested capital," he said.
Just about everyone supports the ideas behind sound corporate stewardship, which include "say on pay," but there's less agreement over how much they actually benefit shareholders. Over the years, many academic studies have suggested links between good governance and outsize returns, while others indicate there's no correlation at all.
And big asset management firms, which own stakes in hundreds, if not thousands, of companies and are expected to cast several votes for each at annual shareholder meetings, often rely on proxy advisers such as Institutional Shareholder Services and Glass Lewis & Co. to guide them.
Pay Grades
While those services are often invaluable, proxy advisers may not always have the wherewithal to look at each company's specific circumstances because of their rule-making approach, according to Joe Bachelder, special counsel at law firm McCarter & English LLP.
The risk is that they're "not taking a full look at the context in which executive pay programs are made," he said. "They're working with pay and price data that leaves out the bulk of boards' concerns."
At Ultimate, which sells human resources, payroll, and talent management software, Scherr's compensation has raised the biggest red flags. ISS and Glass Lewis declined to comment beyond published reports.
According to the company, directors have upped his pay from $2.28 million in 2010 to $12.2 million in 2014, before pushing it toward $40 million last year. Almost all the bump came in the form of shares, which Ultimate awarded after Scherr accepted a smaller payday if the company is acquired and agreed to waive the usual grant of stock he would have gotten that year.
The founder and CEO is now the 10th best-paid technology executive on the Bloomberg Pay Index -- which values equity awards at a company's fiscal year-end -- even though its market value of $6 billion still makes Ultimate a relative small fry in the industry.
Based on sales, median compensation for CEOs at U.S. companies of similar size is about $3 million, data compiled by Bloomberg show.
It's not just the fat paychecks, either.
ISS and Glass Lewis have called out Ultimate multiple times for equity grants that aren't tied to performance, golden parachutes that pay out even if executives aren't fired in an acquisition and potential reimbursement of tax bills on those payouts.
"Almost unsurprisingly, we note that executive compensation and corporate performance were again not aligned," Glass Lewis wrote in its report last year.
Even as Ultimate's stock has soared, the critiques have taken their toll. It has won "say on pay" support from more than two-thirds of shareholders just once since 2009. Last year, the California Public Employees' Retirement System, Invesco Ltd. and AllianceBernstein Holding LP all voted against its proposal. Major U.S. companies routinely average over 90 percent approval.
Dauerman says such negative views on C-suite pay would have doomed Ultimate to even lower levels of support if it didn't have the trust and support of some of its biggest investors. Fidelity, BlackRock Inc. and Vanguard, which have owned stakes in Ultimate for over a decade, all supported its "say on pay" proposal last year.
Meatballs, Rollatini
Its success isn't the result of any debt-fueled financial engineering, Dauerman said. Ultimate, which provides cloud-based software across 160 countries to over 3,200 customers including Adobe Systems Inc. and Major League Baseball, has almost tripled sales in the past five years, outpacing larger rivals like Oracle Corp. and SAP SE. Net income has surged 10-fold, while lower costs have led to some of the industry's highest margins.
"It hasn't been the sexiest name, but they've been one of the best stocks over the past decade," said Stifel Nicolaus & Co.'s Brad Reback, who has a buy rating on Ultimate's stock, despite its lofty price of 61 times this year's estimated earnings. "That's because of consistent revenue and profit growth. We use the product as well, and we're a very happy customer."
That's not a coincidence, according to Dauerman. It's all part of the feel-good atmosphere the company has tried to cultivate for all stakeholders -- from the biggest investors all the way down to its employees, who proudly call themselves "Ultipeeps." Ninety-nine percent of them approve of Scherr on Glassdoor.com, the online job search network.
"We have a dinner at our favorite Italian joint, and we invite Wall Street analysts, and we invite investors to come down, walk around and talk to the 200 people in the room," Dauerman said, referring to new-hire orientations at Capriccio's Ristorante in Pembroke Pines, Florida, where investors, analysts and Ultimate employees get to rub elbows and dine on mini meatballs and eggplant rollatini.
"I've had investors say that if they didn't trust management, they'd just sell their shares."