Former inmate sues Serco for $500,000

NZ Newswire
16/08/2017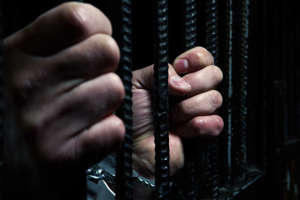 Former Mt Eden remand prison inmate Alex Littleton is suing Serco for $500,000, claiming it was derelict in its duty of care, enabling two assaults on him, one of which saw him pushed over a balcony breaking both of his legs.
The attack on Mr Littleton came to light in 2015 after the discovery of video footage showing organised fighting groups at Mt Eden Correctional Facility.
The footage triggered an investigation into private operator Serco's management of the remand prison which ultimately saw the multinational company lose the contract.
Mr Littleton's claim emerged in a July 7 ruling on whether the former inmate needed to provide security for costs.
An interlocutory hearing in chambers is scheduled in the High Court at Auckland on Thursday.
The former inmate is seeking damages totalling $500,000, claiming Serco was negligent and in breach of duties of care by letting a "dominant culture of violence" take hold in the prison.
Serco accepted it had some duties of care to prisoners when it was managing Mt Eden and some of the factual matters pleaded, but rejected it breached those duties.
In his July judgement, Justice Edwin Wylie declined Serco's application for Littlewood to put up security for the company's court costs because it would stop the case from proceeding.
"Mr Littleton is a genuine plaintiff and in my view, access to the courts in a case such as this is not lightly to be denied," the judge said.
Justice Wylie said for Littleton's case to succeed he would need to show "Serco deliberately ran a consciously appreciated risk that he might be injured as a result of breaches of the duties of case it owed to him".