Govt lowers penalty for fees-free fraudsters

Radio New Zealand
14/02/2018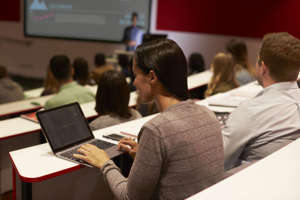 © Business Images/REX/Shutterstock The government is softening the penalty for students who try to rort the fees-free tertiary study scheme, but it says it will make it easier to punish lawbreakers.
Labour's flagship policy offers a free year of education or training - up to the value of $12,000 - to first-time tertiary students, regardless of age.
Officials have previously warned the scheme could be open to abuse, pointing out the government holds no records of prior study from before 2003 or from overseas.
Currently, an estimated 50,000 people have to sign a statutory declaration saying they meet the requirements. Anyone caught lying could be prosecuted and face up to three years in prison.
But a Cabinet paper shows the government plans to allow prospective students in future to simply sign an "ordinary declaration" which does not require a witness.
The government will then create a new offence - with a maximum fine of $5000 - for anyone who intentionally lies in order to receive free tertiary education.
MPs will vote for the first time on legislation introducing that offence on Thursday afternoon.
Education Minister Chris Hipkins has previously referred to the statutory declarations and their significant penalty as evidence of the system's robustness.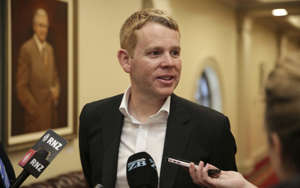 © RNZ Photo/ Richard Tindiller Education Minister Chris Hipkins. But in the Cabinet paper, Mr Hipkins admits the current regime would "likely be costly and complex".
"The case would need to be referred to the police, who may not prioritise low level fraud.
"Introducing this new offence...with a lower burden of proof and a lower penalty...would also make it easier to penalise false declarations and would not depend on the police bringing a prosecution," he said.
Instead, the Tertiary Education Commission (TEC) would monitor and audit the eligibility rules and take enforcement actions where necessary.
Ministry of Education documents] note the TEC "does not anticipate a major number of prosecutions".
A spokesperson for Mr Hipkins said the $5000 fine was in addition to repayment of any fees wrongly claimed.
"Other criminal offences still apply and can be prosecuted (by the police) in serious cases," he said in a statement.
National tertiary education spokesperson Paul Goldsmith said the sequence of events was "a joke" and showed the government was "making policy up on the hoof".
"It's been rushed through as part of this 100-day plan where what you're dealing with is actually a very complex part of spending.
"It would've been much more sensible to take their time, consider it carefully and actually design a system that wasn't so open to rorts as this one is," he said.
He said Mr Hipkins had repeatedly assured the public that students could face serious ramifications if they lied on a statutory declaration.
Instead, it was basically an "honesty-box system", he said.
"There hasn't been any indication that the government has given serious thought as to how to maintain the integrity of the system."