Order sought to protect 'incredibly important' cold water springs

Radio New Zealand
17/04/2018
The clear, cold waters of Golden Bay's Te Waikoropupu Springs have welled up through the earth and out to sea for thousands of years.
A bright green and blue garden shimmers from the violet depths of what are the largest cold water springs in the Southern Hemisphere.
But there is concern the aquifer that feeds them is under threat from increased demand from commercial, mining and irrigation users.
Now a special conservation order is being sought which, if granted, would give the Springs the highest protection possible.
A special tribunal is now gathered in Takaka for the Environmental Protection Authority hearing which started today. Chair Camilla Owen said in opening that the application was set to make legal history.
She said 15 water conservation orders have been granted in New Zealand so far, but none for an aquifer.
Ms Owen said the Springs themselves are already registered as as Wahi Tapu, and have been listed since 2009 as waters of national importance, but the aquifer that sustains the springs is neither registered nor protected.
"This water conservation order application is therefore the very first opportunity to grant a water conservation protection to an underground aquifer system, so congratulations everyone - you're making legal history."
Golden Bay resident Andrew Yuill teamed up with the trust representing the interests of one of three Golden Bay iwi, Ngati Tama, to apply for the water conservation order.
It's taken four years for them to get to this stage.
Mr Yuill described the first time he saw Te Waikoropupu Springs.
"Slightly elusive - a kind of presence. There was just a sense of an enormous power that is lifting up such a huge amount of water. Later on we started putting numbers to it and it's a truckload every second."
Estimates place the amount at about 14 litres of water a second.
"But it was doing it silently and with a grace, and it was lifting it from some completely unknown, invisible depth, and of course the almost bewitching clarity of the water.
"I was struck then, and still am, by the sheer generosity of nature in producing something so beautiful," Mr Yuill said.
More than half of all submissions came via an online tool set up by Forest and Bird. Debs Martin from the conservation group said it was a good way to capture people's stories. She said they were compelling, and it was clear that the Springs are an "incredibly important water body in the eyes of New Zealanders".
A water conservation order would not affect existing consents, which relate mainly to irrigation. No one currently bottles water from the Springs but several companies are interested.
Debs Martin was worried about the lack of hard data about human impact on the Springs.
"There's lot of conceptual modelling and there's been intensification of land use in areas near to the Springs, as well as proposals way upstream.
"Our understanding of how that's all managed has been brewing for a long time."
Most want the springs and systems that feed them protected because of their cultural and historical significance.
Others want the rights of existing farmers and commercial operators protected. A water conservation order can prohibit or restrict new water and discharge permits from being issued by regional councils.
A small number like the iwi authority for Ngati Rarua - another of the three Golden Bay/Mohua iwi, do not support the conservation order.
Te Rūnanga o Ngāti Rārua chair Olivia Hall said they do not feel an order would go far enough to protect the Springs.
"We would much prefer to see a model like Whanganui River has, which Te Awa Tupua, which is actually a Maori based model where iwi are given a lot more rights and standing, as well as the actual water body would be given legal rights, as a person."
The hearing is scheduled to run for three and a half weeks. The Tribunal will then prepare a report that either includes a draft water conservation order or a recommendation that the application be declined.
More From Radio New Zealand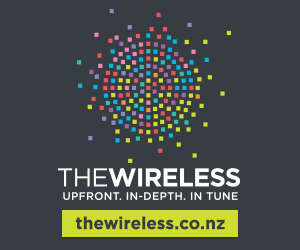 Radio New Zealand