Special voter voices finally heard

NZ Newswire
6/10/2017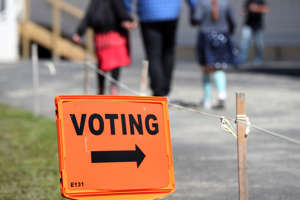 © Fiona Goodall/Getty Images The Electoral Commission Overseas voters will be among those whose voices on the election are finally heard on Saturday.
The special vote results will be released by the Electoral Commission at 2pm.
This year they make up 15 per cent of the total vote count - a little over 384,000 of the overall 2.5 million.
It's the highest number ever recorded in New Zealand election.
The special votes include 61,375 votes from Kiwis living overseas, and dictation votes.
The remainder come from people who enrolled the day they voted during the advance voting period, voters on the unpublished roll, voters who cast their ballots outside their electorate.
Special votes also include those cast by people who think they're enrolled to vote but aren't, although those don't count toward the official total.
Advanced votes are expected to favour the left, as they have in the past.
Some estimate National could lose up to two MPs in the special votes, and Labour and the Green Party gain one each.
Based on the preliminary results, released on election night, National has 58 seats in the new parliament, Labour 45, NZ First nine, the Green Party seven and one for ACT.
The best of Election 2017 in pictures