5 Summer Getaways on the Great Lakes (You've Probably Never Heard Of)

HuffPost
2/07/2015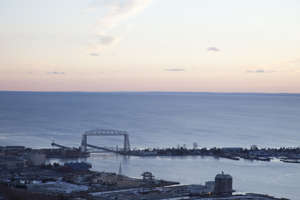 © Ariana Lindquist/Bloomberg A view of Lake Superior from Duluth, MN. The Great Lakes may be America's best-kept secret as a vacation destination. And while Midwesterners have been vacationing on some of the world's largest freshwater lakes for ages, the rest of the world has some catching up to do. We put together five of our favorite Great Lakes getaways perfect for a long weekend -- or more -- this summer.
1. Duluth, MN
Duluth is a gateway to Lake Superior's spectacular North Shore and boasts an abundance of outdoor recreation areas. Among them: a leg of the 296-mile Superior Hiking Trail and 16 designated trout streams. Find a hotel on the waterfront in Canal Park to and take advantage of the lively restaurants and unique shops in the vicinity, like old-fashioned confectioner Hepzibah's Sweet Shoppe.
2. Grand Marais, MN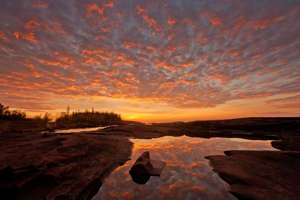 © Layne Kennedy/Corbis Sunrise over Artist Point in Grand Marais, Minnesota and Lake Superior. One hundred miles up the North Shore from Duluth lies Grand Marais, the last outpost for many campers embarking for the Boundary Waters Canoe Area. Even if you prefer the comforts of town, the options for daytime excursions are abundant: fishing in crystal-clear lakes, hikes to majestic waterfalls, or kayaking along the rocky cliffs of Lake Superior. Find a place to stay close to the harbor, and be sure to walk out to Artists Point at sunset for a breathtaking view of the coastline.
3. Apostle Islands, WI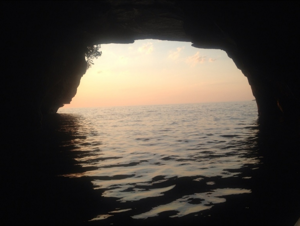 © Provided by Huffington Post Apostle Islands National Lakeshore encompasses 21 islands and 12 miles of mainland lakeshore, all jutting into Lake Superior's southern waters. The Apostles' foremost attractions are its stunning geological features: red sandstone cliffs and gaping sea caves that loom over bright blue waters. Sea kayaking is the best way to see these natural structures (and the occasional historic shipwreck). Stay in Bayfield for quick access to world-class kayaking and water sports.
4. Door County, WI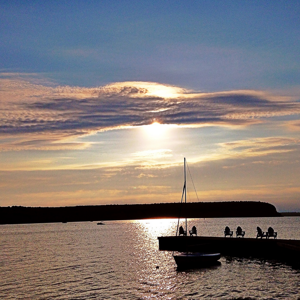 © Provided by Huffington Post Wisconsin's Door County is all about the good life. Quaint lakeside cottages, cherry pie, gorgeous beaches, and a dash of Scandinavian culture give Door County distinctive charm. Settle into comfortable accommodations in Sturgeon Bay, right on Lake Michigan, and drive up the peninsula through cherry orchards for some of the state's most scenic drives.
5. Mackinac Island, MI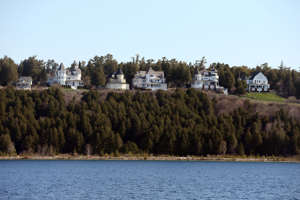 © Carlos Osorio/AP Photo Mackinac Island, Mich. This island between Michigan's upper and lower peninsulas celebrates an annual festival devoted to its favorite treat: fudge. But between Mackinac Island's historical legacy and natural limestone wonders, there's much more along the shores of Lake Huron than chocolate goodness. The impressive Grand Hotel is a National Historic Landmark, but even if you choose other lodgings, the horse-drawn carriages (no cars are permitted on the island) will dial back the clock at least 100 years.