7 Spots for Storm Watching

HuffPost
8/10/2015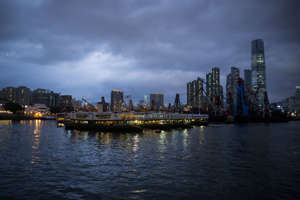 © Jerome Favre/Bloomberg Travelers typically beseech the weather gods for blue skies and sunshine, but some people live for a little drama every now and again -- it often makes for a better story -- and for those types there's storm watching. Herein, seven spots across the globe where Mother Nature tends to put on a show.
1. Tofino, British Columbia: Long Beach Lodge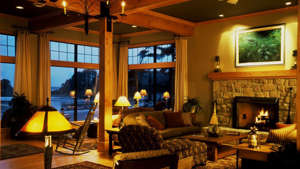 © Provided by The Huffington Post On Vancouver Island's west coast, November through February is storm season, and Long Beach Lodge provides a front row seat. In the their main Great Room, snag an armchair in front of the large windows facing Cox Bay. With winter's big waves also come surfers looking to get barreled. Watching the action with a hot toddy in hand is nearly as exhilarating and much dryer.
______________________________________

Also on MSN Travel:
Check the exchange rate with our currency converter

______________________________________


2. Half Moon Bay, California: The Ritz-Carlton, Half Moon Bay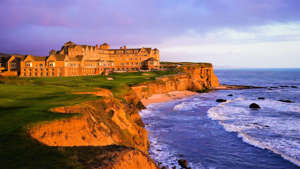 © Provided by The Huffington Post Another happy recipient of those winter Pacific swells is California's Half Moon Bay. Perched on a bluff, The Ritz-Carlton here provides a idyllic contrast to the raging sea outside. Their rooms offer an excellent view, but guests aren't far from Pillar Point and the iconic surf break Mavericks which sees waves 25 to 80 feet high, and the brave surfers who paddle out to conquer them.
3. Cornwall, England: Hotel Tresanton
© Provided by The Huffington Post Taking the Atlantic head on, the Cornish coast is England's most blustery region, getting 20-something days of gale-force winds a year. Tucked into Falmouth Bay on the eastern side, Hotel Tresanton is less exposed but puts visitors within reach of many wave-crashing points of interest, including Porthleven and Lizard Point. December and January are the peak months.
4. Doonbeg, Ireland: Trump International Golf Links & Hotel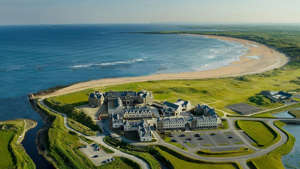 © Provided by The Huffington Post Last winter's big storms took some of the Trump International Golf Links and Hotel's oceanfront fairways with it, but there's a lot of green between guests and the Atlantic which makes it lovely spot to watch any coastline carnage. When it isn't wet and windy outside, there is of course golf to partake in.
5. Póvoa de Penafirme, Portugal: Areias Do Seixo Charm Hotel & Residences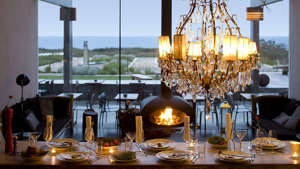 © Provided by The Huffington Post Just 30-minutes from the Lisbon airport, Areias Do Seixo Charm Hotel and Residences offer another Atlantic viewpoint that's close but not too close. An hour from the hotel in Nazare is where Brazilian surfer Carlos Burle took on a monster wave believed to be 100 feet (which would make it the biggest one ever ridden) that was the whipped by up the St. Jude storm.
6. Namib Desert, Namibia: &Beyond-Sossusvlei Desert Lodge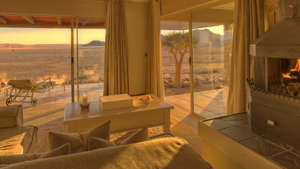 © Provided by The Huffington Post Storms may be synonymous with precipitation and cresting waves, but in Namibia's Namib Desert it's sand that's churned up. So in addition to the wildlife safaris &Beyond-Sossusvlei offers in the NamibRand Nature Reserve, there's a chance of some wild weather too -- the sight of swirling red sand is equally photogenic (kind of like Mad Max: Fury Road). September through January is the prime time.
7. Sydney, Australia: Shangri-La Hotel, Sydney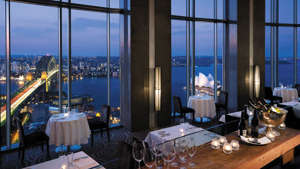 © Provided by The Huffington Post Down under, spring and summer are on their way and that promises both some sun and possibly the occasional thunderstorm. When surprise cold fronts hit the coastline, a storm can be set off. That's when it's time to leave the beach and watch the lightning from the comfort of the Shangri-La's harbor-facing rooms, Blu Bar on 36 or Altitude Restaurant.