9 reasons to visit Singapore in 2015

HuffPost
9/08/2015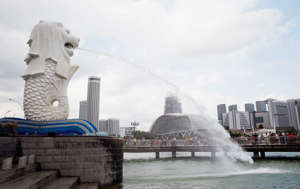 © Scott Halleran/Getty Images Anytime is a great time to visit Singapore; however, with Singapore getting ready to celebrate 50 years of independence this August, there's no better time than now to book a vacation. Here are nine reasons to visit Singapore in 2015.
1. Street Food and Food Stars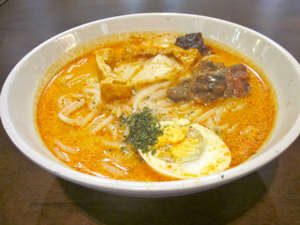 © Provided by The Huffington Post Singapore is undoubtedly one of the most popular destinations in Asia for foodie travelers. Singapore's street food and hawker stalls are included in nearly every round up of best Asian eats, thanks in part to a multitude of ethnicities contributing to a sensational food culture.
While the street food and hawker stalls are a must-try on your Singapore holiday, food travelers should delve deeper and look at Singapore's fine dining scene. There are a number of award-winning chefs opening restaurants in Singapore, and some lesser-known chefs knocking it out of the park. There is no Michelin guide for Singapore; however, Singapore's restaurants have landed on San Pellegrino's prestigious World's 50 Best Restaurants list multiple times.
2. An Amazing Airport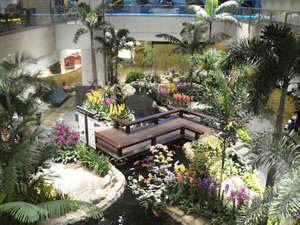 © Provided by The Huffington Post Garden at Changi Airport's T2 where Green Market airport lounge is located. Singapore's Changi Airport continues to win awards and be recognized as the best airport in the world. With airports causing some of the biggest headaches for travelers, how can you not want to visit the one that is said to make airline travel actually enjoyable?
Aside from the obvious efficiencies and streamlined processes, Changi Airport offers cool lounges and transit hotels (including one with a rooftop swimming pool), cinemas, art installations, city tours for transiting passengers and even a butterfly garden. Changi is expanding, and the futuristic "Jewel," is scheduled for completion in 2018. The 10-story facility will feature the world's tallest indoor waterfall, gardens, walking trails, retail shops and eateries, and a new transit hotel.
3. Retail Therapy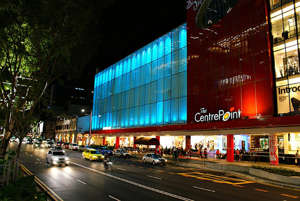 © Photo courtesy of Khalzuri Yazid via Flickr. Orchard Road. Singapore is home to endless shopping options. Escape the heat and humidity and check out one of Singapore's malls or ethnic area shopping districts. Orchard Road, City Hall, Little India and Chinatown are some of the most popular shopping areas in Singapore. And tourists who fly out through Changi Airport can take advantage of Singapore's tax-free shopping policy with 7% GST refund on qualified purchases.
4. Incredible Views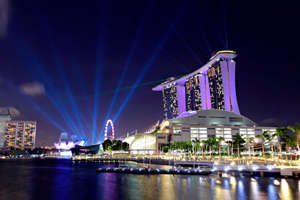 © Provided by The Huffington Post Singaporean nightlife. View Singapore from one of the luxury hotel rooftops or the Singapore Flyer. Singapore Flyer is a 165-meter tall observation wheel that opened in 2008 and offers stunning views of the Singapore skyline. Even better (though a bit more expensive!), book a room at the Marina Bay Sands Hotel and check out the city from the private 150-meter-long rooftop infinity pool.
5. Arts and Architecture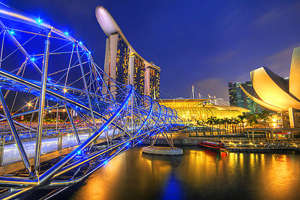 © Photo courtesy of Jimmy McIntyre via Flickr, Provided by The Huffington Post Marina Bay Sands and the Helix Bridge. Wander around Singapore and you'll immediately notice many works of art in public spaces and a beautiful contrast of colonial and modern architecture mixed among traditional Malay houses and Chinese temples. Don't miss architectural wonders like the Helix Bridge, which features an impressive double helix structure that spirals around the bridge's walkway.
6. The Cultural Melting Pot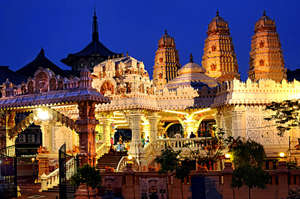 © Photo courtesy of William Cho via Flickr, Provided by The Huffington Post Sri Sivan Temple in Geylang, Singapore. The cultural influences of Singapore are evident everywhere, especially in its cuisine and architecture. The rich cultural diversity makes Singapore one of the most interesting places to visit in Asia -- and the easiest. With English being one of the national languages, travelers find it easy to navigate Singapore.
7. Fun for the Whole Family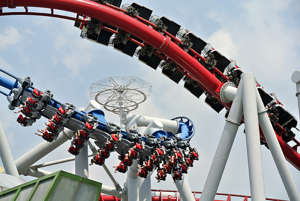 © Photo courtesy of Ivan Bandura via Flickr. Battlestar Galactica coaster at Universal Studios Singapore. Singapore offers a number of family-friendly activities, making it ideal for travelers looking for an exotic vacation spot with options for children. Head to Sentosa for a day at Universal Studios Singapore, have breakfast with the orangutans at the Singapore Zoo or see the sights of Singapore from a Vietnam War era amphibious vehicle known as the "duck."
8. A Full Calendar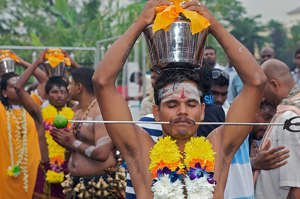 © Photo courtesy of Peter Gronemann via Flickr, Provided by The Huffington Post Thaipusam Festival. No matter what time of year you visit Singapore, there's likely an event or festival taking place. Food festivals, car races, cultural holidays and even a country-wide shopping sale are just a few of the events that take place on an annual basis in Singapore.
Obviously, the SG50 is the big event for 2015, celebrating Singapore's 50th anniversary; complete with flight, hotel and other specials in place. The official SG50 Jubilee Weekend is August 7 through August 10, which will also be an extended public holiday, allowing everyone to participate in this historic event.
In addition to the SG50 celebration, the Singapore International Festival of Arts (SIFA) kicks off in August. The long-standing event started in 1977, but went on hiatus in 2012, making its return last year. There is a full calendar of events for SIFA in August and September, following the theme POST-Empires. Prior to the festival, there's also a calendar of events designed to trigger thought-provoking questions while offering unique insight into humanity as a whole. This is known as the O.P.E.N. -- Open, Participate, Enrich, Negotiate -- a pre-festival of ideas and public engagement initiative from SIFA.
9. New Events and Attractions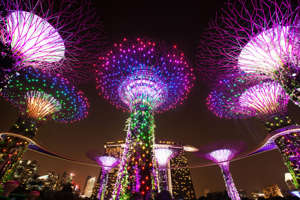 © Nicky Loh/Bloomberg Solar-powered "Supertrees" at Gardens by the Bay stand illuminated at night in front of the Marina Bay Sands hotel and casino in Singapore. Singapore is continually evolving with new activities and attractions opening soon. So, even if you've been to Singapore before, there are plenty of reasons to come back again.
To commemorate Singapore's Jubilee year, there will be a new Jubilee Walk. This covers historic points in the Marina Bay and civic districts. A new pedestrian bridge stretches from Merlion Park to the Marina Promenade. The Jubilee Walk will have trail and monument markers, along with three new public art pieces to commemorate the 50th anniversary.
This October sees the opening of Singapore's new National Gallery. The City Hall and former Supreme Court buildings are being refurbished and will combine to make a 64,000-square-meter venue for the visual arts. Look for a heavy focus on Southeast Asian art, from the 19th century forward.
- Contributed by Erin De Santiago for Viator.