A Mash Note To George Lucas' Museum, Signed By M.C. Hammer (And Tech Leaders, Too)

TechCrunch
15/05/2014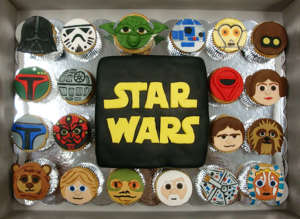 San Francisco and Chicago are to be the future home of the , which will house filmmaking legend George Lucas' collection of over 500,000 pieces of movie memorabilia.
In an effort to keep the force in San Francisco, advocacy group will publish a full page ad in the  today, which also happens to be the day after . Chicago's chances of scoring the museum increased when The Presidio Trust back in February nearly two years after a proposal was first submitted.
The letter, which is copied below, is signed by Oakland native M.C. Hammer, as well as local activists and tech leaders (San Francisco mayor Ed Lee has also and ). In it, they say that the Lucas Cultural Arts Museum will contribute to arts education in the city.
The museum has said that it plans to engage children, families, and educators by "" in interactive exhibits.
While is based in San Francisco, the Windy City has the advantage of being the part-time home of Lucas and his , the president of and a Chicago native. Like Lee, n his city.
Dear George Lucas,
We care about arts education for our young people and believe  the Lucas Cultural Arts Museum belongs in San Francisco.
Its  programs are important to all our innovators, artists, educators, and residents from every diverse background.
You have contributed a great deal to the cultural and economic prosperity of our region and we appreciate the importance of what this extraordinary collection and vital public programs would offer to our future generations.
Brian Armstrong, Coinbase
Tony & Cori Bates, Skype
Marc & Lynne Benioff, Salesforce
Aneel Bhusri, WORKDAY"
Michael & Xochi Birch
Marc Blakeman, AT&T
Zack Bogue, Data Collective
Tyler Bosmeny,  Clever
Jim Breyer, Accel Partners
Kimberly Bryant, blackgirlsCODE
Frank Caufield, Kleiner Perkins
Brian Chesky, Airbnb
Ron Conway, SV Angel
Chris Cox, Facebook
John Donahoee, Bay
Jack Dorsey, Square
Caleb Elston, Delighted
Peter Fenton, Benchmark Capital
Pete Flint, Trulia
Paul Graham, YCombinator
Dan Greenberg, Sharethrough
MC Hammer
Heather Harde
Kevin Hartz, Eventbrite
Julia Hartz, Eventbrite
Reed Hastings, Netflix
Jared Heyman, CrowdMed
Rosco Hill, Blend Labs
Reid Hoffman, Greylock Partners
Drew Houston, Dropbox
Chad Hurley, CoFDR YOU TUBE
Richard Kovacevich, Retired, Wells Fargo & Co.
John Lasseter, PIXAR
Max Levchin, Affirm
Jessica Livingston, YCombinator
Matt Mahan, Causes.com
Andrew Mason, Detour
Marissa Mayer, Yahoo!
Todd McKinnon, Okta
Joe & Jennifer Montana
Sean Parker
Laurene Powell Jobs, Emerson Collective
Hosain Rahman, Jawbone
David & Jacquelline Sacks, Yammer
Sheryl Sandberg, Facebook
Steve Sarner, tagged
Eric Schmidt, Google
sf.citi
Nikita Shamgunov, MemSQL
Evan Sharp, Pinterest
Carole Shorenstein, Hays
Ram Shriram, Sherpalo Ventures
Ben Silbermann, Pinterest
Biz Stone, Jelly
Jeremy  Stoppelman, Yelp
Jarrett Streebin, EasyPost
Nirav Tolia, Nextdoor
David Wadhwani, Adobe
Joseph Walla, Hellofax
Jeff Weiner, Linkedin
Carlos Whitt, Leo
Josh Wilson, Tsumobi
Kevin Yeaman, Dolby
Image by