A User's Guide to Disrupt NY 2014

TechCrunch
3/05/2014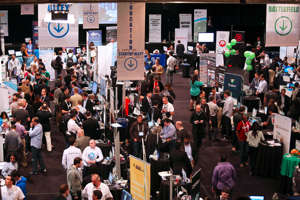 The TechCrunch Disrupt Conference is almost upon us and we've partnered with some amazing folks to make your experience this year better than ever.
Party with TechCrunch and New Relic! Join us on Monday for the Official After Party at , sponsored by our friends at .
Watch us on the web: If you're an arm chair Disruptor, thanks to you can watch the conference action from the TechCrunch homepage or the Disrupt NY event page.
Official Hackathon Platform: is reprising its role at the Hackathon, providing the platform for our . Thanks, y'all!
Exclusive Hackathon Hosting Partner: The folks over at have generously offered free hosting credits for our intrepid hackers during the Hackathon. Can't wait to see what gets built using them!
Startup Alley Office Hours: TechCrunch wants Startup Alley to get the best support possible while at Disrupt, so we're continuing to offer free officehours, this year from and . What does that mean? It means that Startup Alley and Battlefield companies at Disrupt are entitled to schedule 1:1 meetings with attorneys from Perkins Coie to get courtesy legal advice and UPS CONNECT for help scaling your business. Don't forget to sign up.
Custom Disruptor Award: is awarding cash and prizes to a lucky startup which documents its product and experience in the Magisto #StartupLife Movie Contest. and you'll have opportunity to get on the Disrupt stage.
Official Hardware Alley Sponsor: is pleased to sponsor our fun-filled Hardware Alley day on Wednesday.
Twitter: You can follow and comment on the conference in the twittersphere using the #TCDisrupt hashtag.
Registration: has long been a TechCrunch partner. If you purchased a ticket, you used Eventbrite. We love them and we think you will, too. If you haven't purchased a ticket, please go do that