Accused killer 'told so many lies': Crown

NZ Newswire
11/05/2016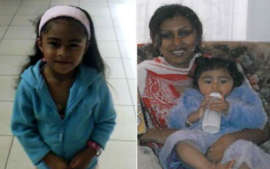 A man accused of a double murder has told so many lies he can't keep track of what's true anymore, a prosecutor says.
Kamal Reddy, 42, is standing trial accused of murdering Mubarak Yusuf and her three-year-old child, Juwairiyah "Jojo" Kalim, in late 2006.
The Crown says Reddy unwittingly told undercover police officers in October 2014 he had strangled 24-year-old Ms Yusuf - also known as Pakeeza Faizal - and smothered the girl before taking police to their bodies under the Takapuna Landing Bridge.
However, the defence says a taped confession by Reddy to police was false and he was pressured into lying during repeated questioning by undercover officers.
Under cross-examination on Wednesday, Reddy made several denials when presented with evidence against him.
He maintained he tried to tell the undercover officers he wasn't the real killer, but Crown prosecutor Natalie Walker said none of the undercover recordings substantiated that claim.
"You've told so many lies you can't even remember which lies are true anymore," she said.
Reddy used Ms Yusuf's bank account several times after she died because he was resentful he had given her sums of money while she was alive, Ms Walker said.
"You felt a sense of entitlement after she died and helped yourself to the money," she said.
Reddy denied this.
Earlier on Wednesday, Reddy said he made up his confession to undercover officers and all the details about how he buried the victims.
Ms Walker presented a video of Reddy's taped confession, where he described digging holes for the bodies, what the victims were wearing, and how he filled the holes with stones and dirt.
Those details were later found to be consistent with what police discovered when they dug up the graves.
"Only you, the killer, could know those details," Ms Walker said.
However Reddy maintained he made up the details to protect the real killer, a man he has previously only identified as `James' who he said was dating Ms Yusuf at the time of her death.
Ms Walker said Reddy killed Ms Yusuf because she was a beautiful woman and he didn't want her to date anyone else.
He had been charged with threatening to kill her in late 2006, and was put on a non-association order as part of his bail conditions, Ms Walker said.
The charge was later withdrawn in 2007.
Reddy told the court he could not remember facing the charge and was never violent to Ms Yusuf, despite telling undercover officers details about how he "used to punch her".
Although the details of the police sting can't be published, it can be reported that Reddy joined officers in a series of "simulated criminal scenarios" over a period of six months in 2014 that ended in the alleged admission.
The prosecution is due to deliver its closing arguments on Thursday, ahead of the defence.