ACT, NZ First condemn cleric's hate speech

NZ Newswire
22/11/2016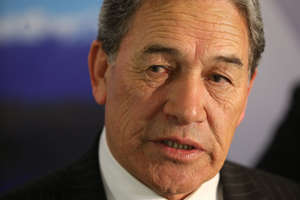 ACT and NZ First have joined the government in condemning anti-Semitic speeches and online posts by an Auckland Muslim cleric.
Ethnic Communities Minister Sam Lotu-Iiga said on Monday he was disgusted by the views of Shaykh Dr Mohammad Anwar Sahib.
"There's no place in New Zealand for such intolerance, and hate speech is prohibited under the Human Rights Act," he said.
ACT leader David Seymour says New Zealand was built on a foundation of tolerance and respect.
"By suggesting Muslims shouldn't accept Jewish people for who they are, Dr Mohammad Anwar Sahib has condemned the freedom that makes our country great," he said.
Dr Sahib is the secretary of the Federation of Islamic Associations of New Zealand, and Mr Seymour says he should be removed from the position.
"ACT hopes to see the federation exercise this right," he said.
NZ First leader Winston Peters says the cleric's views were delivered in an "incendiary lecture" earlier this month.
"The silence of the Federation of Islamic Associations and any form of outrage from liberal handwringers has been deafening," Mr Peters said.
"We are not talking of an outlier here because Dr Sahib is president of the Federation of Islamic Scholars of New Zealand.
"Kiwis reject extremist Islam and any attempt to make us into a South Pacific Middle East."
Mr Peters suspects Dr Sahib has been advising the government on Halal issues, and wants to know how much he has been paid.