Act 'on track' for five MPs: Seymour

NZ Newswire
21/06/2017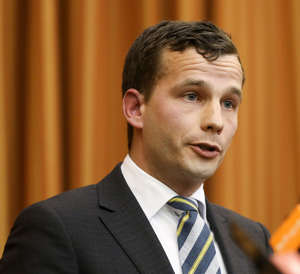 The Act Party will next month reveal the five people it hopes to bring to Parliament after the September election.
The party list will be released on July 9, leader David Seymour announced on Tuesday.
"What we will do is showcase highly competent, hard-working future MPs who are committed to actually cutting tax and red tape, and restoring affordability to housing and superannuation," he said.
Mr Seymour said he was "on track" to win his Epsom electorate and to double their current representation would require 1.2 per cent of the vote.
"With continuity of leadership and confidence in Epsom, we're on track to repeat our 2008 performance and elect five MPs," he said.
That would require Act getting 3.5 per cent of the vote.