Actions count, not feminist label: PM

NZ Newswire
20/12/2016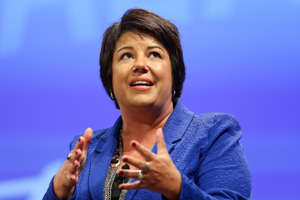 New Zealand's new Minister for Women says she's only a feminist some days and the rest of the time she just gets on with it.
Prime Minister Bill English has backed his deputy Paula Bennett's stance on feminism, saying it doesn't matter what label a person uses it's what they do that really counts.
Mr English says he doesn't identify himself as a feminist, admitting "I wouldn't quite know what that means".
"I don't really mind whether people call themselves a feminist or not a feminist," he said.
"I've worked with women who have very assertive views about women's roles, appointed a lot of them to government agencies."
His comments came after Ms Bennett was asked about her own stance on feminism as she was sworn in as New Zealand's newest Minister for Women, replacing Louise Upston who did not use the label.
"Most days but sometimes I'm busy and just get on with it," Ms Bennett told Fairfax.
Mr English agreed that was probably an accurate description of most New Zealand women.
"What Paula Bennett does will, I think, illustrate to women right across our community the opportunities in New Zealand," he said.