Actor's sex charge trial called off

NZ Newswire
8/12/2016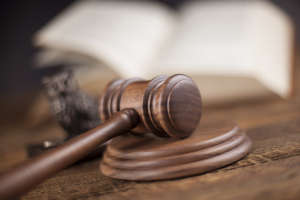 The trial of a Kiwi actor accused of sex crimes against several of his acting students has been called off.
The man, who cannot be named, has been standing trial over two charges of sexual violation and 10 charges of indecent assault.
The alleged offending took place between 2010 and 2013 against four female acting students he was teaching in one-on-one classes.
But on Friday morning, Judge David Sharp told the jury at the Auckland District Court the trial had to be terminated.
"Regrettably the trial is not able to continue," he told the jurors dismissing them.
He said the reasons behind the cancellation could not be disclosed, but it had nothing to do with evidence currently before the court or anything any of the lawyers involved had done.
The case would be heard by another jury at a later date, he said.
The actor's name suppression has been continued and will be reviewed next week.
Two of the alleged victims had already taken the stand earlier in the week, with evidence in the two-week trial starting on Wednesday.
Prosecutors said the man, who ran group classes for aspiring actors, separately offered each woman private lessons because they had great potential.
He then used teaching techniques that led to him indecently touching the women's breasts and sexually violating one woman, the Crown said.
However, defence lawyer Ron Mansfield said the man never indecently touched the women and only engaged in professional teaching techniques.
He accused the women of colluding to make their claims sound more believable.